Horizon: Zero Dawn has recently been in the news for its sombre narrative and engrossing gameplay, as well as the fact that  players will be empathetic with the game's protagonist. To be released on Feb. 28, 2017, the RPG will be developed by Guerilla Games and published by Sony Interactive Entertainment.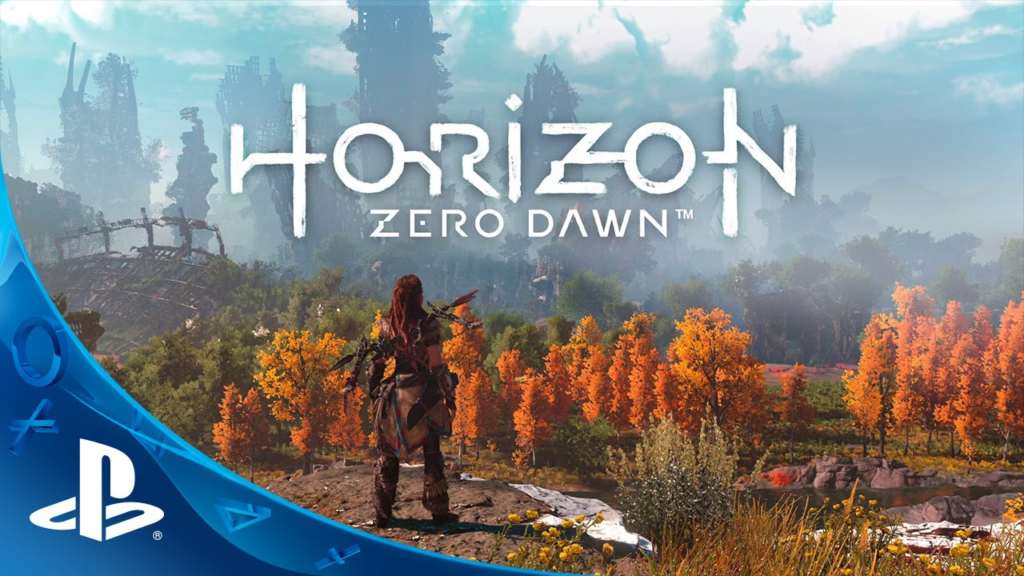 The plot revolves around Aloy, a hunter-gatherer and archer who lives in a world overrun by robots. Having been sheltered her whole life, she sets out to discover the dangers that kept her inside four walls for so long. Aloy makes use of ranged, melee weapons and stealth tactics to combat the mechanised creatures whose remains can also be ravaged or stripped for resources. The game features an open world environment for Aloy to explore, divided into tribes that hold side quests to accomplish while the main story guides Aloy throughout the entire world. It is expected that Horizon: Zero Dawn will have a texture of important game elements and the gameplay, narrative and design will come together to bind the user and the protagonist with a common thread of humanity.
Gameplay
The writer John Gonzales stated recently,"Horizon:Zero Dawn story will be deep and human, helping players to connect with Aloy. She is after something that means a lot to her and I think the way that is set up in the game means that it matters to players, too." Players take control of Aloy, the hunter and archer, as she progresses through a post-apocalyptic land ruled by robotic creatures known simply as "Machines". However, despite the dystopic scenario, developers have added that they will focus on Aloy's humanity, making "connection to character" as the main attraction of the upcoming game. Unlike other RPGs, this will not be a 'power fantasy', as emphasis will be given on Aloy's choices not to attract or disburse unnecessary violence. Players will have to face serious obstacles and the result, Gonzales added, will not be unlike the proverbial story of David and Goliath. Therein lies the 'difference' from other RPGs. Besides, the developers chose to have an open world concept contrary to other RPGs.
Horizon: Zero Dawn's open world features a dynamic day-night cycle and weather system that can be explored at will. The quest structure will unfold to accommodate the exploration of tribes while the main story covers the entire world. Aloy will come across stories that require her to solve individual cases as well. A dialogue wheel will be used to communicate with all non-playable characters of the game.
Development
Development of Horizon: Zero Dawn began in 2011. Mathijs de Jonge, the director, considered it as a risky proposition. The concept explores the contrast between the beauty and danger of the world. Guerrilla Games has chosen not to implement a tutorial. Horizon: Zero Dawn is the first intellectual property developed by Guerrilla Games since Killzone in 2004, and also the studio's first attempt at developing a role-playing game.  Horizon: Zero Dawn was officially announced during Sony Interactive Entertainment's press conference in 2015. Originally set to be released in 2016 for the PlayStation 4, the game was later delayed to February 2017 so as to give additional time for the development team to polish the game. The game will be forward compatible with the PlayStation 4 Pro as well.