Earlier, we had covered the upcoming 2017 version of the Samsung Galaxy A5. It now appears that some images and a hands-on video of the yet-to-be-announced smartphone have been released. We warn you, however, that we cannot independently confirm the veracity of the details mentioned in the leaked video, although multiple benchmark sites have ben reporting on this.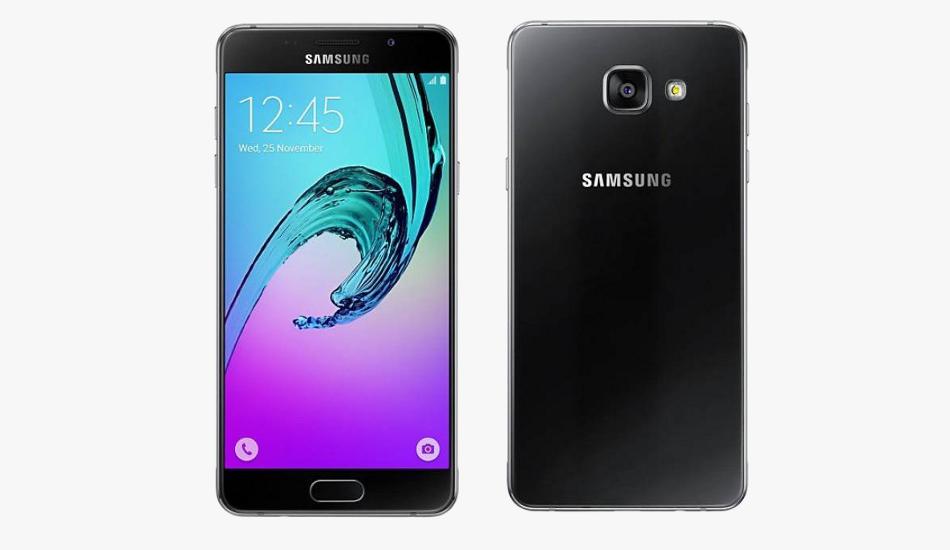 The new images give seem to confirm what we previously reported about the Galaxy A5 2017; the handset resembles the Samsung Galaxy S7 with rounded corners, and a front-facing fingerprint scanner. There are two major and glaring differences between the 2017 Samsung Galaxy A5 and the Galaxy S7 are that the former comes with a USB Type-C port and lacks a protruding rear camera. The heart rate sensor seems missing too. Also, it seems that the upcoming Galaxy A5 (2017) has a speaker on its right side placed adjacent to the power button.
The leaked video comes from a person named Neil Potgieter, who in the clip says he is doing a "review" of the 2017 Samsung Galaxy A5. We believe this "review" is of a 2017 Samsung Galaxy A5 prototype and not the real thing, since it is yet to be released.  Besides, the video shows the phone running on Android 6.0.1 Marshmallow, but we have reason to believe that 2017 Galaxy A5 could have Android 7.0 Nougat installed.
https://youtu.be/E-acP4ZYyYc
If the rumours have any substance at all, the 2017 Samsung Galaxy A5 will feature a 5.2-inch 1080p display, with an octa-core Exynos 7880 processor. Other features that may make its way to the finished product include 32 GB of expandable storage space, probably expandable, and 3 GB of RAM. Given these specs, this will succeed the 2016 Samsung Galaxy A5 pretty snugly. The new phone is expected to come in four colour variants:  black, pink, blue, and gold.
The wait, however, will be over soon. The 2017 Samsung Galaxy A5 is expected to be announced officially this month. When it does surface, we will continue to update you on the new phone. Prices are yet to be revealed, but the 2017 Samsung Galaxy A5 is expected to be priced below the existing Galaxy S7.