Tech enthusiasts across the world always look for the new devices that are coming out in the market. So there are many occasions when the users try to shift from the iOS platform to the Android operating system. But as of now, it has been one of the most hectic processes that the users have to go through. But the latest update of the Google Drive for the iOS is set to wipe way all the previous problems.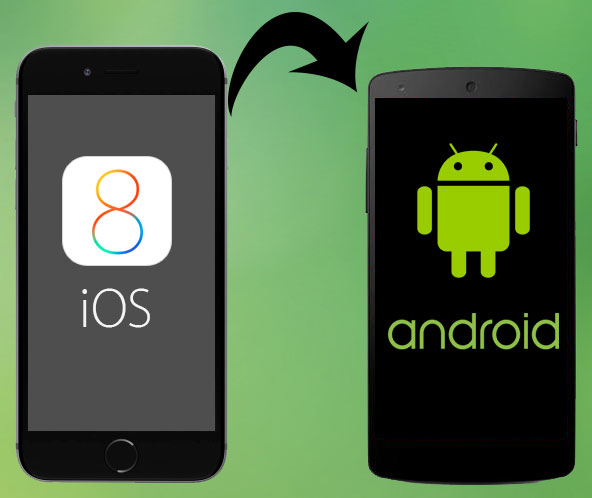 The users who shift from iOS to Android has long been found complaining regarding the time that is consumed while they want to move on from the iOS platform to any device running on the Android operating system. But the latest update that is scheduled to come out within few days is set to fix that problem and make things much easier for the users who want make this shift of the operating systems as the news from TechRadar reports.
Steps to Shift From iOS to Android
The users need to follow few easy steps before making the shift from the iOS platform to the Android OS. The user needs to download the latest version of the Google Drive app from the App Store. Following that the user needs to sign in to the app through the Gmail account which he or she will be using on the Android device. After that, the user needs to create the backup going to the Settings of the older device and then create the backup of the content which the users want to. Clicking on the "Start Backup" button will begin the process automatically.
Menu > Settings > Backup > Start Backup
With the backup already being created the user now can shift to the Android device where the user should sign with the same Gmail account. And the new Android device will be ready to be used with all the old information remaining intact. The user of the Apple device with the iOS platform can back up contacts, calendar events, event photos and videos to the cloud. Google will upload the documents to the respective sections and will restore it once the user shifts to the Android device. The process might take a bit of time. So it is advisable that the user should keep the device on charge and under a healthy Wi-fi connection in order to complete the process easily.
Hence with the new update coming in within a few days the users now can easily shift from the devices using iOS as the operating system to the devices which runs on Android operating system.  It will be hassle free and less hectic for the users as they get the new update of the Google Drive on the iOS platform from the Apple Store.