Latest reports suggest that the Microsoft Surface Pro 5 will release in May 2017, not at expected venues and events like the Consumer Electronics Show (CES) or the Mobile World Congress (MWC) but at Microsoft's own event, the Microsoft Build 2017 Developer Conference, scheduled for May 10-12 at downtown Seattle instead of San Francisco, the traditional location. Alongside the new Surface Pro 5, the Developer Conference will also showcase the next version of the Windows OS.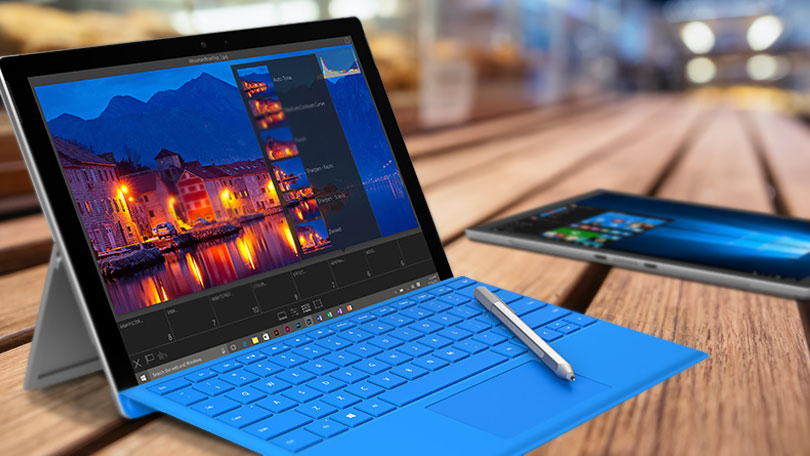 We had earlier reported on what the insides of the new Microsoft Surface Pro 5 would consist of. With the launch dates being confirmed now, the wait for customers and early adopters is set to be over soon. There were reports that the new 2-in-1 tablet would be delayed because of the delays in the supply of Intel's Kaby Lake processors, which would power the device. Independent experts like Jan Dawson, Chief Analyst at Jackdaw Research, has confirmed likewise.  Intel CEO Brain Krzanich officially confirmed that Intel has indeed shipped Kaby Lake processors to PC manufacturers including Microsoft. It must be mentioned here that the Kaby Lake lineup will include the "S" SKU for the desktop. The SKU CPU has an unlocked multiplier and is the only CPU that can overclock past the pre-allocated turbo speed. The  "S" SKUs consist of three Kaby Lake-Y parts around 4.5W aimed at high-end tablets and 2-in-1 devices and three Kaby Lake-U parts at 15W for notebooks, giving a wide array of diversity in usage. The Microsoft Surface Pro 5's release will follow the release of the Windows 10 Creators Update in early 2017.
The Microsoft Surface Pro 5 will come in two variants: the higher variant with a 4K display with 16GB of RAM and a standard 2K display across entry-level variants.  In related news, the Surface Pen will come with rechargeable alkaline AAAA batteries. Markus Weickenmeier, Microsoft's Brand Manager stated that the rechargeable nature would ensure more and more user would go for the Surface Pen as the threat of the batteries running out in an important work session would not loom any longer. These details will be unveiled at Windows 10 Creators Update.
The Microsoft Surface Pro 5 will ditch the USB 3.0 port for a USB-C port which can be used for charging as well. A screen-mounted fingerprint sensor is also expected.  Arriving with pre-installed Windows 10 Redstone 2 OS, the Microsoft Surface Pro 5 will compete with the new Apple iPad Air and the three variants with price tags of $899, $999 and $1,599. Enthusiasts who wish to attend the Developer's Conference can register here.