Retro gaming fans will rejoice as news pours in of the imminent launch of the Sinclair ZX Spectrum Vega Plus, sometimes stylised as the Vega+, as delays which hit the handheld gaming console's launch seem to have been resolved, ensuring a release date in February 2017. It was originally set to come out in September this year, but the creators have assured fans that the time that was needed to make improvements has been utilised well. The Sinclair ZX Spectrum Vega Plus is touted as the only hand-held LCD games console with 1,000 licensed games packed inside and can also connect to a TV set. The project is crowdfunded on Indiegogo and has raised just under £500,000 since it was announced in February this year by the legendary Sir Clive Sinclair and Retro Gaming Computers Limited.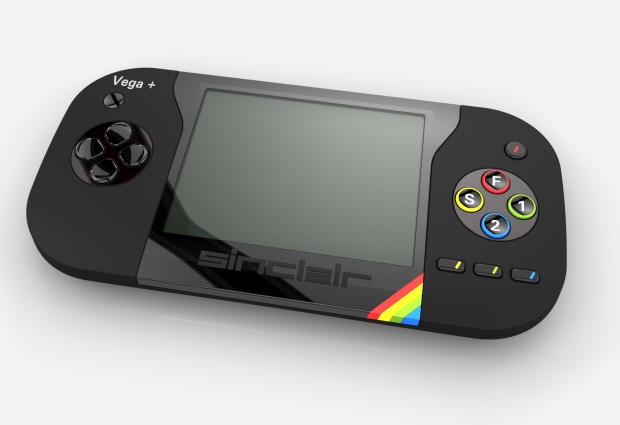 The MD of Retro Gaming Computers Limited, Suzanne Martin, was quoted by the BBC as apologising for the delay and stating,"In November we identified an improvement we believed was essential to the Vega+ gaming experience. An improvement that would make the feel of the product far better, including a correction in the design of one of the buttons making it more robust and able to withstand the rigours of extended game-play. We also wanted to make sure we did justice to the Sinclair legacy."
Sir Sinclair, the fabled English entrepreneur and inventor is globally known for his work in consumer electronics in the late 1970s and early 1980s. He founded Sinclair Radionics, which released 1982's 8-bit ZX Spectrum computer, the first handheld gaming console under a hundred pounds in Britain. The ZX Spectrum also served as the primary competitor to the Commodore 64, which was a global success by itself.
In 2014, the ZX Spectrum name was brought back to life by the duo of Sinclair and industrial designer Rick Dickinson, who designed the original ZX Spectrum devices in their heydey. Retro Computers is a start-up and is developing the Sinclair ZX Spectrum Vega Plus with the inventor on board besides Dickinson. The project was crowdfunded via Indiegogo, where it has raised 367% of the original funding goal. Now that a date for the launch of this classic retro-themed console has been announced, expect it to compete against the likes of the Nintendo Mini NES Classic.