Xiaomi Mi Max has been fetching quite a lot of positive responses from its users due to its Full-HD display screen, as the joy of watching videos on the device is an absolute bliss. While Lenovo Phab 2 which got introduced to the Indian market a few days back is known as another competitive device among the smartphones. Therefore, we have highlighted the comparison between Xiaomi Mi Max vs Lenovo Phab 2 below.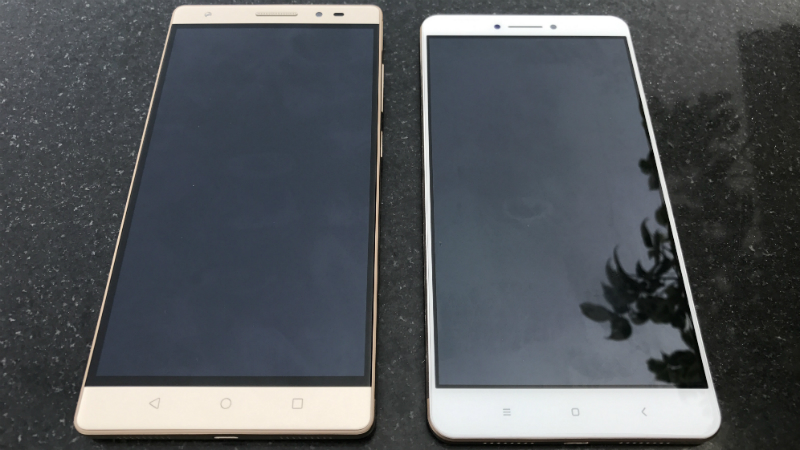 Xiaomi Mi Max vs Lenovo Phab 2: General Features
Available in Silver, Gold and Dark Grey colours Xiaomi Mi Max comes with a dimension of 173.10 x 88.30 x 7.50 and weighs around 203.00 g. While the Lenovo Phab 2 comes in two colours, Champagne Gold and Gunmetal Grey and has a dimension of 175.00 x 89.50 x 5.50 with a weight of 225.00 g.
Xiaomi Mi Max vs Lenovo Phab 2: Battery
When it comes to the battery capacity of both the smartphones Xiaomi Mi Max triumphs this category as it has a phenomenal battery backup of 4850 mAh. And the Lenovo Phab comes with a 4050 mAh unit.
Xiaomi Mi Max vs Lenovo Phab 2: Display
We have already spoken about the majestic Full-HD display screen of Xiaomi Mi Max and how joyful it is to watch movies on it. The device comes with a display screen of 6.44 inches and a resolution of 1080 x 1920 pixels. Nevertheless, Lenovo Phab 2's display screen is also quite impressive as it is of 6.40 inches and has a resolution of 720 x 1280 pixels.
Lenovo Phab 2 vs Xiaomi Mi Max: Hardware
With a hexa-core chipset, Xiaomi Mi Max consists Qualcomm Snapdragon 650 processor and Lenovo Phab 2 has a quad-core chipset with MediaTek MTK8735 processor. And as far as the internal memory is concerned both the devices are inbuilt with 32GB internal storage and a 3GB RAM. But the storage of Xiaomi Mi Max is expandable upto 128GB and the Lenovo Phab 2 is expandable upto 2GB.
Xiaomi Mi Max vs Lenovo Phab 2: Software
The operating system of both devices is same as it comes with Android 6.0.1 with an MIUI skin running on top.
Lenovo Phab 2 vs Xiaomi Mi Max: Connectivity
Both the devices come with GPS and Bluetooth connectivities but the Lenovo Phab 2 doesn't have infrared as well as FM connectivities.
Xiaomi Mi Max vs Lenovo Phab 2: Camera
The front camera of both the smartphones are of 5- megapixel, but the Xiaomi Mi Max has a rear camera of 16-megapixel while the Lenovo Phab 2 comes with a 13-megapixel rear camera.
So folks hopefully this Xiaomi Mi Max vs Lenovo Phab 2 comparison has been able to give you a brief idea about which smartphone is better than the other.Nevertheless, both the devices are available on on the leading e-commerce sites such as Flipkart, Snapdeal, Amazon, eBay and both are brilliant by their terms.