Virtual Reality is the latest technological advancement that has taken the world by storm augmenting and enhancing viewing experience by miles on the latest smartphones devices, televisions and gaming consoles alike. The advent of VR feature incorporated in the latest smartphones of today have been met with immense positive acclaim and many companies are rolling out VR headsets in accompaniment to the devices and it seem that Xiaomi has finally unveiled their much talked about Mi VR Play.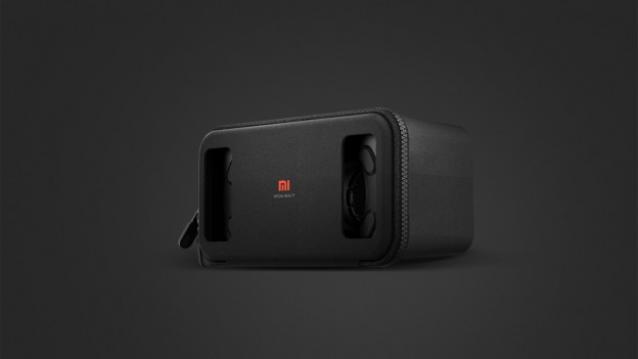 A few hours back, Xiaomi launched their new VR headset, on Facebook as well as other social media channels like YouTube and the Xiaomi Mi Live App. The Google Cardboard compatible headset incorporate a unique two-way zipper design with the entire thing made out of lightweight Lycra. The company has included Anti-reflective lenses to ensure that the Mi VR Play provides clear images through aspherical lenses. In addition, the headset comes along with a metal button for interaction.
Specifically made to support smartphones with a display size of 4.7-inch to 5.7-inches and allows users to view 360-degree YouTube videos and Mi Live VR live streams. Xiaomi also claims that the Mi VR Play headset can easily fit Mi Note as well as iPhone 6 and iPhone 6 Plus.
Sporting anti-reflective lens for crystal clear image clarity, the optical-grade aspheric lens has a high tolerance interval of 0.01mm. It also features a textured metal button which when pressed, a silicone button inside makes direct contact with the smartphone. The Mi VR Headset measures 201x107x91mm and weighs 208.7 grammes. Xiaomi has also introduced non-slip pads into the VR headset.
Xiaomi also announced Mi Live, a live video streaming app, in India. The new app is now available via Google Play. The VR headset from Mi is priced at Rs.999 and will go on sale from 21 December.