The new year will see the long-awaited release of the Apple iPhone 8. While there is still some controversy over what the nomenclature of Apple's 10th anniversary iPhone might be, rumour mills are running overtime on what the iPhone 8 will feature. We put more emphasis on concrete news than on rumours, naturally, and we have received word on two new features that the new iPhone will almost certainly carry. At first glance, Apple looks to have addressed user concerns for reliability and ease of use besides the usual technological advances it is renowned for.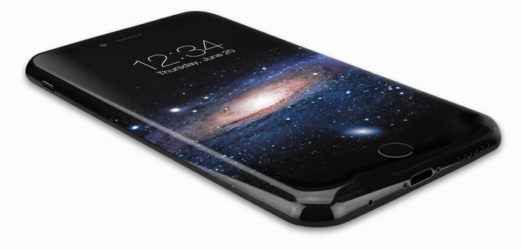 The first feature said to be featured on the iPhone 8 is the introduction of the fast charging feature. This new feature is in line with stated Apple policy of making the iPhone experience the best one can have. The iPhone 8 will feature a 'Tristar 3 Hydra' chip inside the charging port that allows fast charging. Note that this new feature is something quite distinct from the ones we find on Android smartphones. Android-based smartphones use a common charging port in the form of the USB Type-C, a standard which has become nigh universal. Apple has been known to use Lightning Pods to charge their devices as of now. We have reported previously that the iPhone 8 was supposed to feature wireless charging. Notable among the many instances of the Android smartphones is Qualcomm's Quick Charge feature, of which version 4.0 is expected on the upcoming Snapdragon 835 SoC.
The second feature is the option of Tap To Wake, which essentially means that a user will be able to tap the screen to easily preview any notifications. This feature is already available in many available Android phones and is a sign of things to come. This is because Apple has always been a trailblazer with the assumption that others will follow. This is one of the few instances that Apple has turned to follow competitors. Apple has been pushing its new iPhone 8 as the device of the future and is said to boast of advanced biometrics and a superb camera with lenses to boot, according to this report. The iPhone 8 will face stiff competition from the Samsung Galaxy S8. We are waiting for a riveting battle for the summit between these two giants.