It has been quite a long while that 4G services have been made available to the users of the internet in India. And with every step that Jio Digital is taking towards providing 4G services to the every corner India, all other leading telecom brands have made the decision of spreading the 4G services to all parts of India. Vodafone has announced that previously and the latest addition to the list of cities where Vodafone will provide 4G services is Moradabad.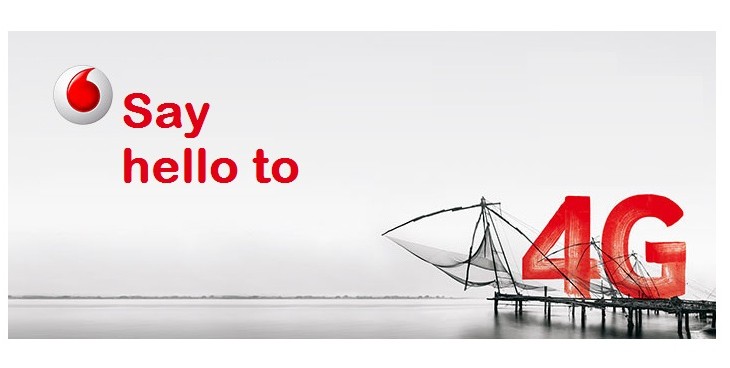 Moradabad became the latest city where Vodafone would be providing 4G services to the users of smartphones and other electronic gadgets. The telecom brand has earlier promised that they will widen their reach and have already done that on a large scale to which Moradabad is an important addition. And previously it was reported that Vodafone SuperNet 4G would be made available to all the users across the country before the end of the month of March. And the addition of Moradabad in the list of cities provides a giant leap to that mission.
Even the Business Head of Vodafone India is very much delighted with the latest launch of Vodafone 4G at Moradabad. Dilip Kumar Ganta has been quoted saying, "UP West & Uttarakhand is a key market for Vodafone India, and as one of the leading telecom service provider in the region, we have a lot to offer to our over 11.3 million customers." He has added that the Vodafone SuperNet 4G will be expanded across the entire circle in phases. It all started with the launch of Vodafone 4G at Dehradun, Haridwar and Aligarh.
Previously Vodafone has successfully launched the 4G services in the other states of India as well. The list is quite huge, and it includes Karnataka, Kerala and Tamil Nadu (partially) from the southern parts of India. In the western India, Vodafone 4G services are available in the states of Gujarat, Rajasthan and Maharashtra. The northern belt of India comprising of Punjab, Haryana, Delhi & NCR and UP-East already enjoy the Vodafone 4G services. The North-Eastern states along with Assam and West Bengal are the states where Vodafone has previously launched the 4G services.
In the coming days, Vodafone 4G services are scheduled to be launched in Goa and Chennai. As things are progressing, it seems that Vodafone will be able to achieve the target of expanding the 4G services across the country quite successfully.