The wearable industry has been going through significant developments for quite some time now with smartwatches becoming the in-thing every passing day. Apple has made significant developments with their smartwatch line-up with the Apple Watch variants becoming advanced with each new iteration. The Apple Watch Series 2, which was announced at Apple's event on 7 September 2016 sported significant ramp ups from its predecessors featuring all new specifications like a dual-core processor, GPS, water-resistance and a brighter display.
The Apple Watch 3 which is expected to appear sometime in September 2017 alongside the iPhone 7s variants and is already pegged to sport further ramp ups from the Watch series 2, in terms of specifications. The new wearable from the Cupertino-based tech firm is expected pack in an OLED display panel on top of a 1.85-inch screen, slightly larger than the previous wearable. The Apple Watch 3 is slated to run on Watch OS 4.0 with a 3D touch display.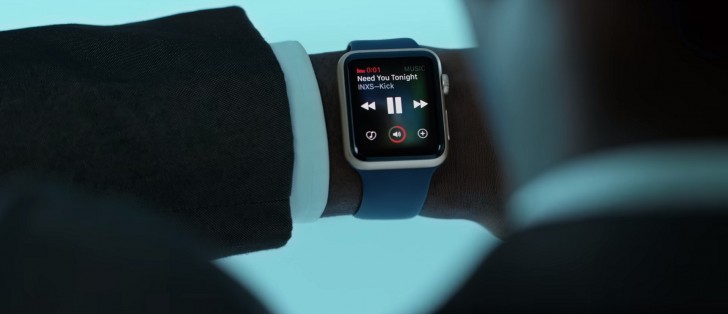 According to Macworld, Apple has also reportedly opened up interests for an all new multi-function band. First spotted AppleInsider, the Cupertino-based tech firm recently filed a patent by the name of "Magnetic Wristband", and details a magnetic wristband for the Apple Watch that offers convenient functionality and the September launch date gives the company sufficient time to work on this piece of technology. Further reports also indicate towards the inclusion of a front-facing camera on the Apple Watch 3 for facetime video calls. Although an Apple patent does point towards such a development, it won't come as a surprise if the camera specification is incorporated in future Apple Watches. The smartwatch is also pegged to sport a superior Water resistant feature.
Similar to the Apple Watch series, 2, the upcoming wearable from Apple is expected to feature in Hermes, Nike+ and Ceramic variants to be alternative options for buyers. Reports suggest that the new offering from Apple will be a much more dedicated fitness tracker wearable also offering the functionality of quick calling and voice messaging once it is synced with your iPhone.
A new iteration of the Apple Watch will definitely make an appearance this year with September being a most probable launch date for the wearable. there have been considerable speculations surrounding the fact that Apple might choose to unveil a Watch 2s instead of Watch 3. However, further details regarding the same will only be confirmed once Apple decides to break their tight-lipped policies regarding their upcoming devices.