Tech giants HTC have been in the news considerably primarily owing to a statement by the company last week where they opened up to plans of stopping the production of budget smartphones and focus more on rolling out premium high-end feature rich devices. But that isn't necessarily reducing the company's smartphone array just to flagships. Nevertheless, the company does have quite a number of launches line-up in the forthcoming year and HTC will be looking to make its way into the market as one of the forerunners after sales of the company went down in recent times.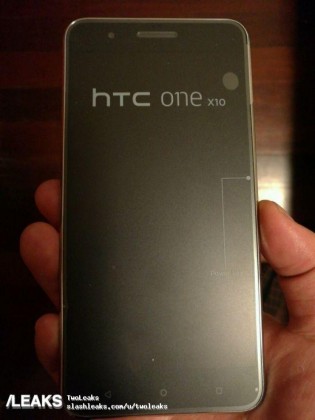 The HTC One X9 was unveiled by the company in December 2015 as a mid-range budget friendly smartphone and already, photos of a successor to the smartphone, called the One X10 have surfaced on Chinese social media platform Weibo. The device, which is expected to feature at the MWC 2017 in Barcelona which kicks off later this month, has already been a much talked about object with tech enthusiasts forming a huge premise as to what the device might offer.
The photos surfaced online shows the device sporting a metal body contributing to a stylish premium outlook, one back camera with dual LED flash and a fingerprint sensor. The power button and volume rockers were seen on the right-hand side of the device. Although the particular leak does not exactly point to any key features, earlier leaks regarding the HTC smartphone are more than substantial it seems. The One X10 is pegged to sport an octa-core MediaTek Helio P10 chipset, 3GB RAM, 32GB of storage expandable via Micro Sd cards, a 5.5-inch LCD with Full HD (1920x1080px) resolution, a 7.9MP front camera and a 16.3MP rear camera. Leaks also suggest a price of CNY1,200 for the One X10 which translates to $174 although this information has no way of being verified until the device is rolled out.