Huawei has become one of the household names in the world of technology with the number of smartphones that have come out from them. And we are looking forward to yet another smartphone from Huawei as we move ahead. The latest news has revealed a number of leaked images which reveals some crucial facts regarding the Huawei P10 Plus.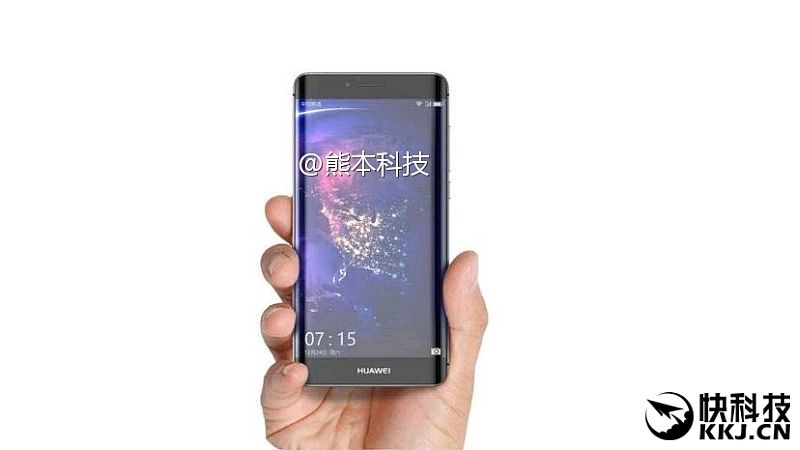 The image that has surfaced in the online media reveals the fact that Huawei P10 Plus is going to have a dual-curved screen. The edges are going to be curved while the screen will be flat very much in line with the smartphones from the Samsung Galaxy S series. Along with that, the leaked render has revealed that the fingerprint scanner is going to be located at the back of the device.
The renders have also revealed that the Huawei P10 Plus will be available on the market in black color. And it is expected that the smartphone is going to be available on the market in other colors as well. Suggestions are also there that Huawei P10 Plus is going to sport a USB Type-C for charging which will also enable the users with data transfer.
Previously rumors were making rounds that Huawei P10 Plus is going to feature with one of the best camera features one can think of in a smartphone. Reports have it that the smartphone is going to sport a Leica lens which is quite striking when it comes to cameras in smartphones. It is also going to be the highlighting feature of the device as experts have predicted. Under the hood, it will come with a Kirin 960 processor. The smartphones will be available on the market probably in three variants – 32 GB, 64 GB, and 128 GB. Huawei P10 Plus will be backed up by a 3,100 mAh.
The Chinese smartphone making brand has already revealed that they will unveil Huawei P10 at the Mobile World Congress (MWC) 2017. And it is believed that Huawei P10 Plus will also be a part of that launch event. And once it makes an appearance on the market, it will be really interesting to find out how it performs and how much it is capable of providing a good competition to the other smartphones that are going to be launched this year.