Lenovo has had quite a number of significant achievements coming into 2017 with the Motorola branding doing pretty great considering the commercial popularity of the Moto Z and MotoMods accessories and it looks like the parent company is looking to go really fast when it comes to their device launches this year. Lenovo's sub-brand took the wraps off the ZUK Edge in December and a successor to the device has already been spotted, most probably slated to bear the ZUK Edge II moniker.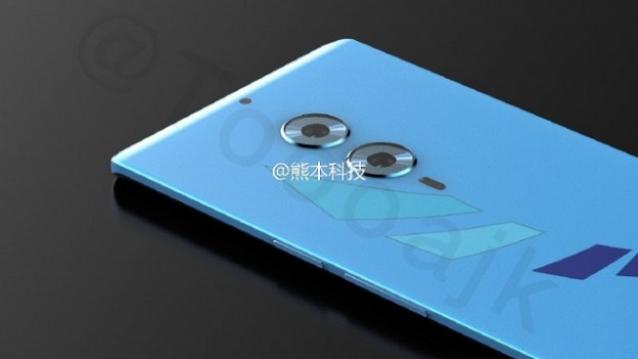 Leaked images of a special Blue Hue version of the Zuk Edge II was spotted earlier on the internet dedicated to Luo Tianyi, a Vocaloid character that's popular in China. Now since the images appeared to be the first surfaced ones of the smartphone it did reveal quite a number of external specifications of what the device is slated to feature.
The images show that the Zuk Edge II will have a vertical dual camera setup at the back, and a dual-edge curved screen in the front. The speaker grill is towards the lower end of the device while the volume and power buttons are seen on the right edge. The Zuk Edge II is also expected to house a dedicated fingerprint scanner on either the front home button or below the camera lens on the rear panel of the device.
The smartphone has been leaked in Blue and Black color variants, and it is seen sporting a USB Type-C port. The fact that all these are at the end of the day speculations, there are definite chances that the rumors might eventually pan out. Details pertaining to the availability and price of the device have not been obtained so far but are expected to surface really soon.