The tenth anniversary Apple iPhone 8 is taking the internet by storm. The latest rumour, as it has not been substantiated yet, is that the iPhone 8 may respond to eye movement, so much so that the user can now unlock the device with just his eyes. Apple plans to integrate the iris scanner to celebrate the ten years of its existence in a celebratory manner. The news comes after sources confirmed that Apple had started sourcing the next-generation OLED panels from arch-rivals Samsung.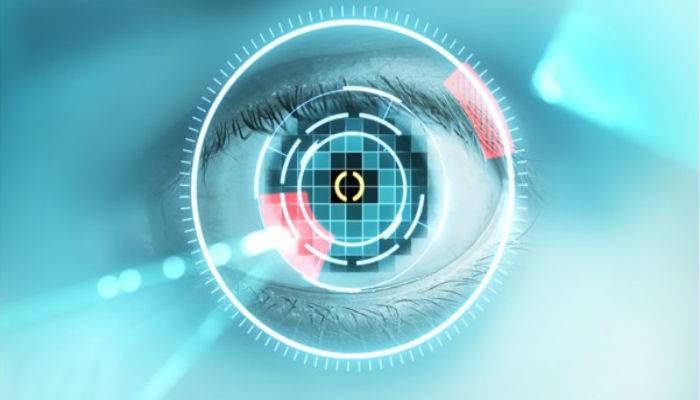 Three phones are said to be in the pipeline and may be launched in the next few months. They include one variant which will sport a $1000 price tag and which would be called the iPhone X, as we reported here. Reports also suggest that a massive 5.8-inch model is on the way and will likely be called the iPhone 8. Besides this bigger variant, a 5.5-inch model called iPhone 7s Plus and a smaller 4.7-inch model called the iPhone 7s will also be launched.
Back to the iris scanner news now. A report by DigiTimes has cited sources and has apparently confirmed that the technology would be seen on the Apple iPhone 8. The fiasco over the Samsung Galaxy Note 7 last year made us overlook some of its more impressive features. Had it been launched successfully, this new iris technology would have gained a lot of currency in the global market by now. The technology allows the phone to focus on the eye movement of the user.
Apple has also requested its chip and component suppliers to start trial production, together with a thorough inspection to prepare inventories for the next-generation iPhone series slightly earlier than usual, the sources suggested. All deliveries of chips and parts for the new models will be in place by the end of the first quarter of this year, a time span which ends in a month or so. Samsung too is not far behind, however; reports have indicated that the new Galaxy S8 will also ship with the iris technology.
The tenth generation Apple iPhone 8 will come with wireless charging that may be charged from up to 15 feet away, as mentioned here. In related news, the new iPhone 8 is set to cost a whopping $1000 for the top model. While this may be comparable to the existing iPhone 7 Plus' 256GB price of $969, analysts have suggested that the price tag may burn a hole in the buyer's pockets.