Oppo has lived up to its stated position of being the number one smartphone imaging company in the world. At the ongoing Mobile World Congress in Barcelona, it has shown off a new technology which makes it possible for smartphones to support 5X zoom without the need for a bulging rear camera. Oppo confirmed that the new 5x Dual Camera Zoom technology was achieved in collaboration with an Israeli tech startup called Corephotonics. The smaller partner is an expert in dual camera technology.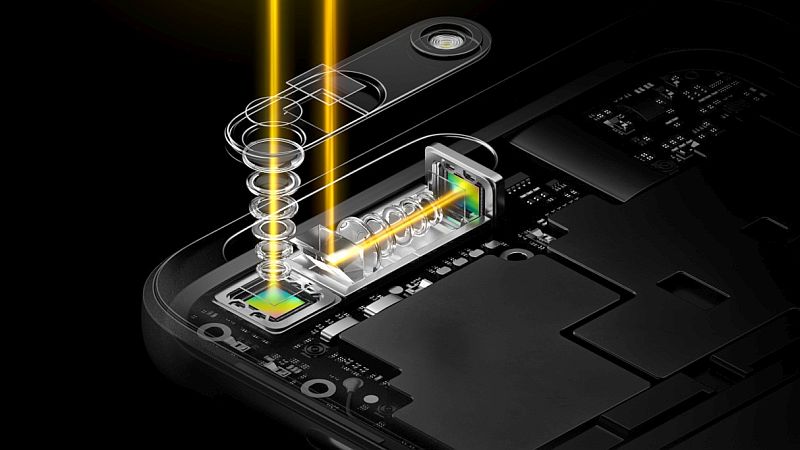 In addition to the elimination of having any more lenses than the two already on, the all-new 5x Smartphone Photography Technology has been dubbed the 5x Dual Camera Zoom system, said to arrive on this year's Oppo flagship phones. which will debut on the company's phones later this year. Interestingly, Oppo has not taken the MWC platform to launch any new hardware; it had unveiled the super VOOC Flash Charge last year. The Flash Charge mechanism can charge a smartphone battery within a mere 15 minutes.
Periscope-Inspired Design
The new zoom system on Oppo's smartphone has been inspired by the periscope on a submarine. This will kill any need for the rear camera bump and will give the entire phone a relatively sleek feel with its 5.7mm thickness. Oppo, however, has not set any date on which users and tech enthusiasts can expect the new technology on a flagship, although it is certainly on the way. After acquiring Corephotonics, Oppo had filed 50 more patents relating to optical capabilities.
Oppo, on its Monday briefing, had stated that the new optical zoom technology was developed over a year of grueling hard work by the company's engineers. The 5x Dual Camera Zoom system will pack more than 50 parts and the entire advanced system has been contained within a 5.7mm module. Oppo's 5x Dual Camera Zoom system will use the light diverted via a prism into the telephoto lens which is set at a 90-degree angle. The result will be the lossless 5X zoom. Oppo has only one direction to go with the new technology: up.