LG has managed to grab the attention of the tech enthusiasts across the world with a number of smartphones and other electronic gadgets over the last few days. This year we have already come across the much-anticipated LG G6, and we all are waiting for some concrete update regarding the LG V30. Although we haven't got any update from the manufacturers, a leaked image which is allegedly one of LG V30 reveals an important feature of the smartphone which is slowly gaining prominence.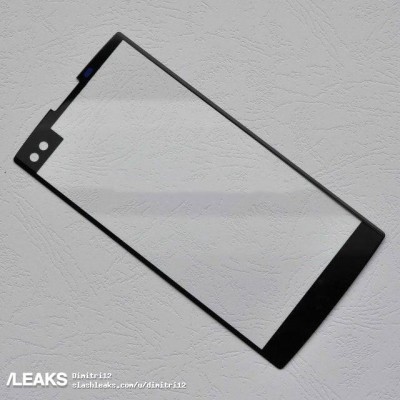 The leaked image which has come out is just an image of the front panel of a smartphone. The experts are of the opinion that the smartphone is going to be LG V30. And if that eventually turns out to be true, we are going to get a dual lens front camera in LG V30. This is definitely not something new for the followers of developments in the LG camp for LG has been popular for bringing in such innovations in the camera of a smartphone.
IF we go back a few days and take a look at the LG V10, we can find out that the smartphone came out with a dual front camera. LG followed it up with a dual-lens rear camera in the LG V20. And with the arrival of LG V30 expected to take place shortly, the new leaked image gives us the idea that LG is not going to give away with their trend of providing a dual-lens camera in the smartphones from the V series. Also, the current trend has seen most of the smartphones coming out on the market with a dual-lens rear camera. So it is very unlikely that LG V30 will have a single lens camera on the back as well. Hence, that leaves us with the conclusion that LG V30 will come out on the market with the dual-lens camera both on the front as well as on the back.
Hence it remains to be seen what the features of the LG V30 eventually turns out to be when the smartphone comes out on the market at some point in time during this year. And for the time being, all we can do is simply wait and watch.