OnePlus has been on a roll for quite a few days as they are often found in the headlines of the news and updates from the house of technology. Most of the news has been coming in stating facts regarding the upcoming flagship device of OnePlus which has already given rise to a debatable issue regarding its name. However, this one which is discussed here is about the already launched OnePlus 3T.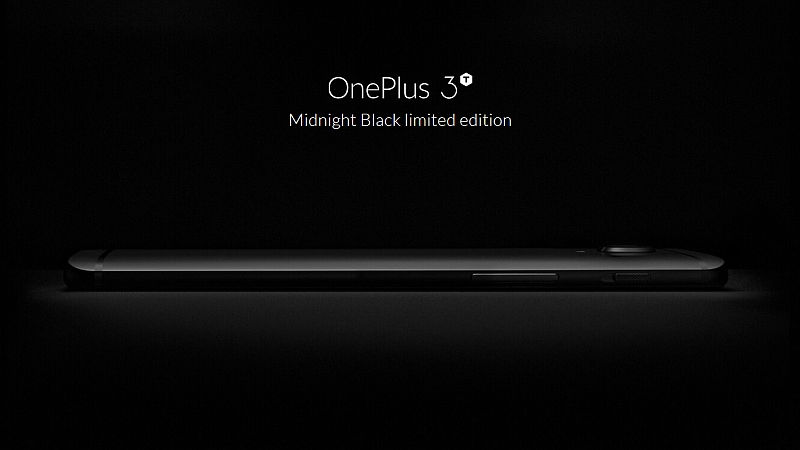 Of late, the China-based smartphone developer has come up with yet another variant of the already available OnePlus 3T. The smartphone has already managed to grab the attention of the users, thanks to the number of incredible features which many of the contemporary smartphones in that price range do not come with. And the latest news has stated that OnePlus 3T will be available on the market in a Midnight Black version. It is the latest addition to the number of color variants of the smartphone OnePlus 3T.
There are things about the smartphone which will be exclusive to this Midnight Black version of the smartphone. The smartphone will be available in the 128 GB internal storage variant only and will be launched worldwide. In India, the smartphone will be put on sale on March 31, 2 PM IST onwards. The OnePlus 3T Midnight Black version will be available on the market in three different stores, the official store of OnePlus in Bengaluru and the online store of the brand being the two primary options for the consumers who are planning to get hold of the device. For those who are planning to buy the handset from Amazon will also not be disappointed with it will be up for pre-order on Thursday on the website of Amazon.
The smartphone comes with a price tag of 34,999 INR. This announcement comes after the news regarding yet another variant of the device which will be primarily available in the French markets. The device has been named as the OnePlus 3T Black Colette Limited edition. So it remains to be seen how these new variants of the smartphone perform for they have already managed to create the hype among the fans of smartphones. OnePlus 3T was first launched in the month of November last year.