The Indian market of the smartphones is all set to get a new smartphone as the news has flown in that we are ready to get the first view of a new smartphone from the house of Oppo. Over the last few years, we have seen Oppo has made some real grounds in the field of smartphones with new looking devices. And things might get even better with the launch of the Oppo F3 Plus which might happen in this month.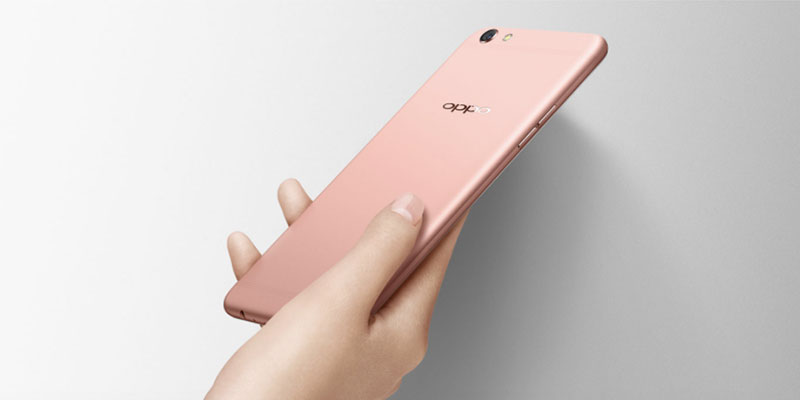 The news has come in from reliable sources that Oppo will launch the latest smartphone F3 Plus in this month. To be precise, the launch has been set to be March 23. And reportedly the highlight of the phone is going to be the dual-lens front camera. With the increase in demand for better selfie cameras, the upcoming Oppo F3 Plus with two lenses in the front camera will surely be a big hit in the Indian market. Other than the Indian market, the smartphone is reportedly going to be launched in few other countries as well which includes the Philippines, Myanmar, Vietnam, and Indonesia. Also, there are suggestions that the relatively new smartphone developer will launch the Oppo F3 as well besides the Opo F3 Plus.
However, as we shift our focus from the dual-lens front camera, we concentrate on the other aspects of the smartphone. Although there is very little that has been revealed regarding the Oppo F3 Plus, we are aware of a number of rumors which have revealed few crucial points regarding the probable features of the upcoming smartphone. It is expected that Oppo F3 Plus will come with the 6-inch AMOLED display which will be supportive of Full-HD resolution. Under the hood, the smartphone will be powered by the octa-core Qualcomm Snapdragon 653 chipset coupled with 4 GB RAM and 64 GB of native storage. The dual camera on the front will be a cumulative effect of a 16-megapixel lens and an 8-megapixel lens. The rear camera is expected to be of 16 megapixels. The smartphone is expected to be backed up with a 4,00 mAh battery.
The Oppo F3 which is reportedly going to be launched alongside the Oppo F3 Plus will have almost similar configurations except with a smaller display screen of 5.5 inches. Also, the internal storage of the smartphone might be of 32 GB which is a bit lesser than that of its more updated version. However, both the Oppo F3 Plus and Oppo F3 will run on an Android 7.0 Nougat operating system.
So it remains to be seen how Oppo F3 and Oppo F3 Plus fare when they arrive on the market on March 23. It is believed that it will once again grab the attention of the users of the countries where it is getting launched.