Google Home, Google's own answer to the voice-activated speaker race, is now capable of recognizing up to 6 different speakers and responding to them. It can even recognize the user who is talking to it and store it in memory. The new function is thanks to a new update released on Thursday. Google Home built-in assistant can now recognize the user in real-time and respond accordingly, in a feat that will increase the intelligence of the entire system itself. There is one catch, however: all 6 users cannot be talking to the internet-connected speaker simultaneously.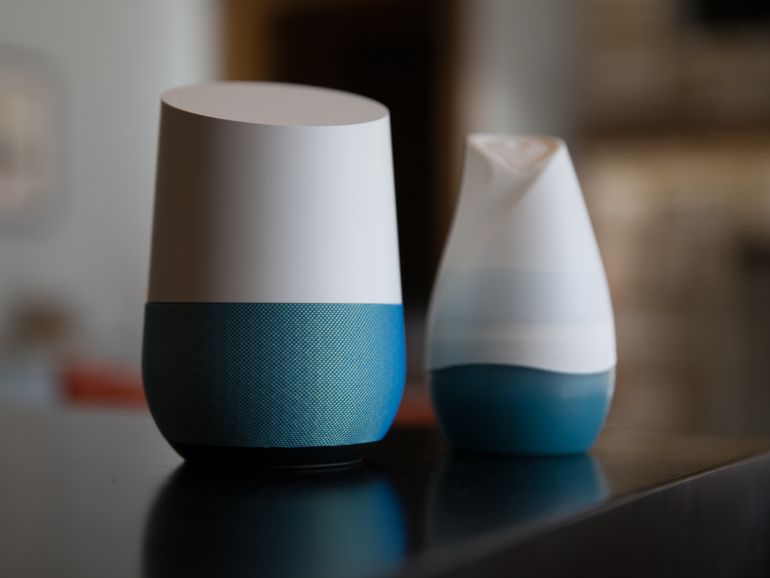 In order to trigger the built-in assistant on Google Home, the user has to trigger it ith innocuous phrases like "Hey, Google" or "OK, Google."Tech analysts and experts feel that the new feature has been brought in to counter the growing threat from Amazon's Alexa, which is the brain behind Amazon.com's Echo service. Google Home's new feature will also be able to memorize the traits and habits of the user who is talking to it and memorize his or her user habits.
For instance, once Google Home has recognised an user, say, Linda, Linda's preferences will be recorded and the next time Linda accesses the system, it will be able to provide relevant information to her; information about the traffic on her way to work or leisure, itemize the events on her calendar, play her favourite music, and so on. It will also give out a list of topical information on her daily life.
This is not to say that the system is foolproof. The voice-activated digital assistant cannot be 'locked' to any one or more voices; in this manner, Google Home can be accessed by unauthorized users as well. This also means that the new features on Google Home will not be as smart as Amazon's Echo, which can support as many as two users at the same time. Google has stated that it does not wish to see the feature implemented on a smartphone in the near future, as the phone is meant to be a personal device and the voice assistant feature still has some way to go before it can be used safely.