This past December, you may have stumbled upon the Perifit Indiegogo Campaign, a pelvic floor training and rehabilitation device that transforms boring and inefficient kegel exercises into a app game. The device promises better strength, control, sex, and users have seen progress within two weeks. After a successful first campaign, Perifit has now relaunched on Kickstarter with a few new and exciting updates.
Perifit S works by wirelessly connecting to your smartphone and detecting the force exerted by squeezing your pelvic floor muscles. The updated app will come with a variety of new games with exercises and training programs that aim to improve specific fiber groups of the pelvic floor muscles. Users will be able to track their progress and also compete with other players through online challenges.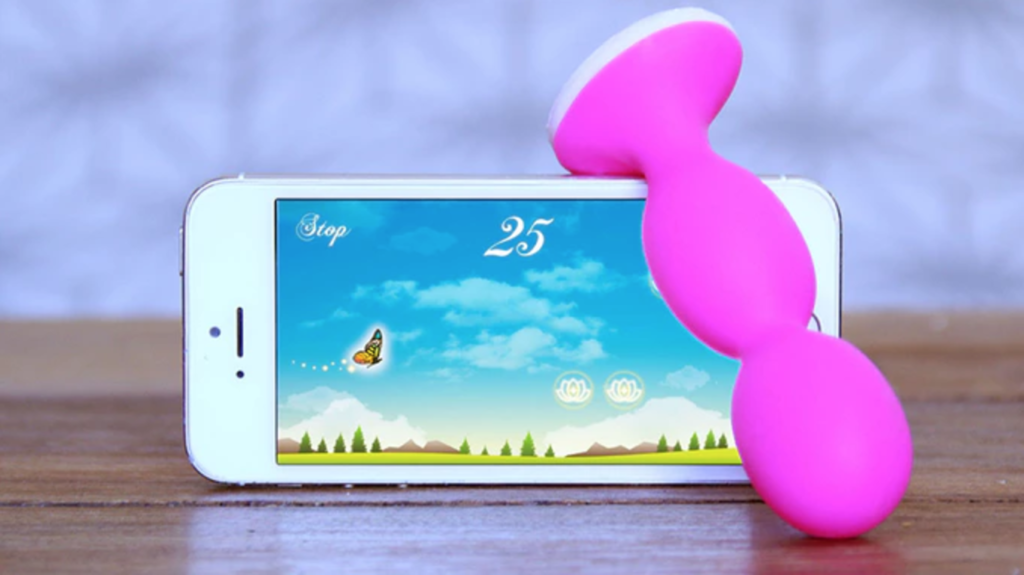 Made from a comfortable and flexible medical grade silicon, Perifit S can be washed with just soap and water after each use. While the device is not rechargeable, the company states that they will be putting a battery replacement program in action. However, until then, the Perifit S battery is made to last 5 years if used for 10 minutes a day, three days a week.
While kegel exercises are important, there are few tools on the market that are actually effective. Perift S promises to help with:
Changes from Pregnancy

Bladder Control & Incontinence Prevention

Musculoskeletal stability

Enhanced Pleasure
Rest assured, if you backed the first campaign, you will now receive the updated Perifit S. But for those of you who missed the first campaign, this will be your last chance to scoop this awesome device for a discounted price.