Motorola has been on a roll of late as news and updates have kept on flowing in from different sources at regular intervals. And the latest news that has surfaced reveals that Lenovo seems to be set to release the Moto Z2 Play very shortly.
The leaked images of the smartphone which have arrived on the market reveal a lot of things related to the design of the smartphone. Images of the smartphone from different angles have made things much clearer for the all the tech enthusiasts. The images have revealed that Moto Z2 Play will come out on the market with a sleek model. The appearance of the smartphone seems to be pretty decent with the presence of a protruding rear camera. There is also a metallic protection for the camera which can be visible quite clearly.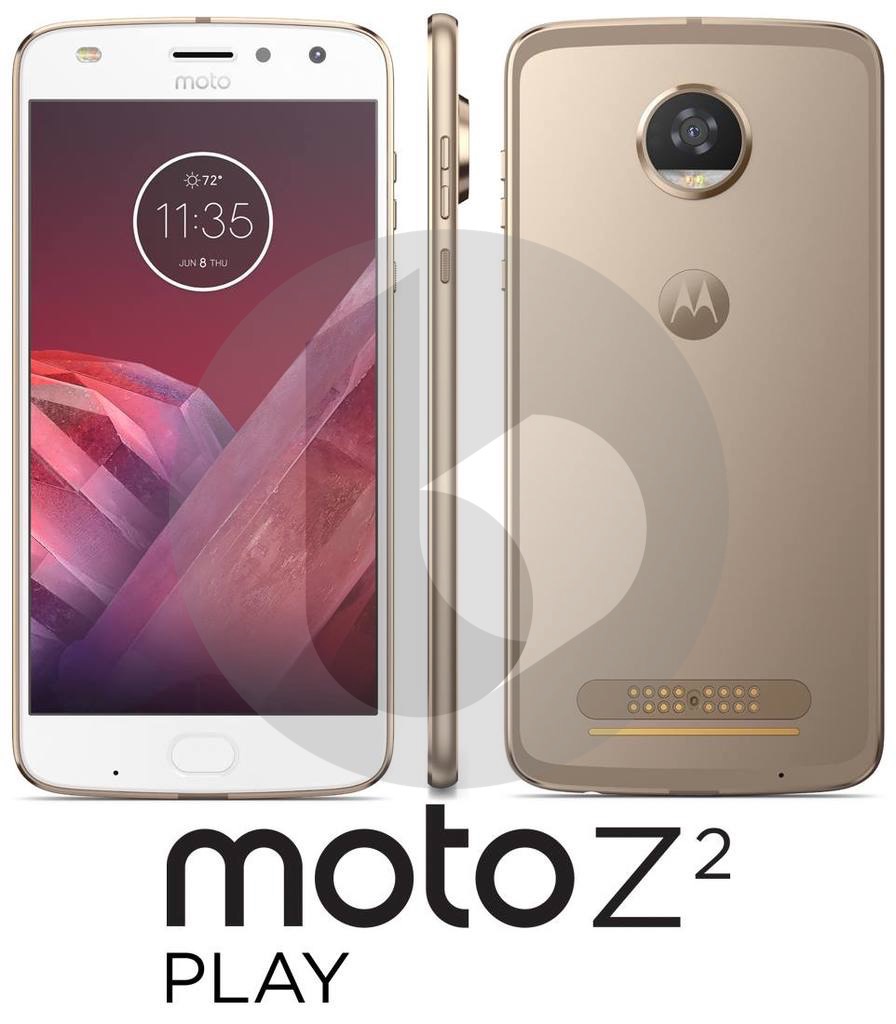 Also, there has been a clear hint when the smartphone is going to be officially announced by Lenovo. And it has been revealed to be June 8 for the image of the handset showcasing the display has come out with the date June 8 written in it. So it is estimated that the smartphone is going to be launched on that particular day. Not just that, the images of the front side of the Moto Z2 Play reveals that the front camera is going to be associated with a flash.
The images of the back of the device also portray the pins which indicate that the upcoming smartphone from Motorola is going to be compatible with the Moto Mods. That sounds really great. The rear camera can be seen clearly as well which will be, very much like the front camera, associated with a flash that will certainly enhance the photography.
Regarding the specs very little has been known. however, there are lots of speculations going on which state that the smartphone is going to have Qualcomm Snapdragon 625 chipset under the hood coupled with 3 GB RAM and 32 GB internal storage. The device is perhaps going to be backed up by a 3,510 mAh battery.
For further information related to the Moto Z2 Play, we need to keep on waiting for a bit longer. This is because it is predicted that there is going to be an announcement regarding the smartphone very soon.