Xiaomi, the world's third-largest smartphone manufacturer based in China, is planning to make a foray into the smartphone photography department. With the introduction of a new 3-axis shooting stabilizer, a new member has been added to the Xiaomi product ecosystem. This extensive Mi ecosystem is known as MIJA in its native country. Specifically designed for smartphones, the new product is available at a price of CNY 799 (which is roughly Rs 7,500) and is available on the Mi Home crowdfunding platform.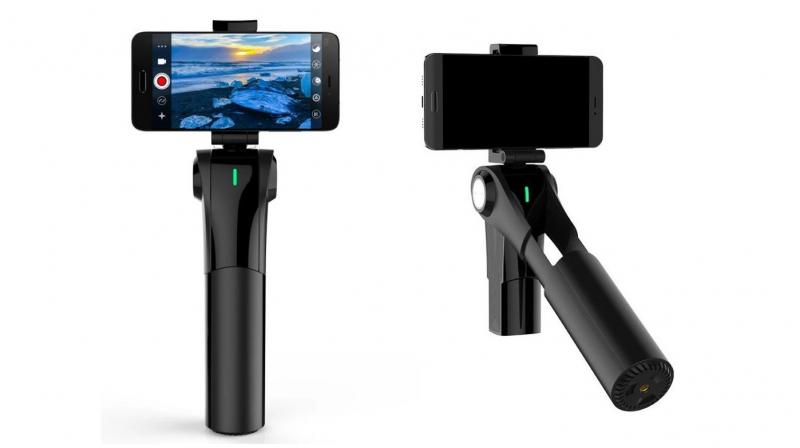 How The 3-Axis Shooting Stabilizer Works
The new Xiaomi 3-Axis Shooting Stabilizer is similar in form and function to the DJI Osmo Mobile. Both of these products, remember, are based on the most important three-axis stabilization technology, which makes both still photography and motion photography a reality. Xiaomi's new product, which is yet to be named, however,  features high precision acceleration sensors. These sensors allow real-time detection of the position of the smartphone in three-dimensional space together with 4 shooting modes: omnidirectional movement, horizontal movement, locking direction, and vertical mode. Together, these elements combine to form the best image possible with smartphone-based cameras. Image stabilization, in the form of Optical Image Stabilization or OIS, is already present in some smartphones, incidentally.
What The 3-Axis Shooting Stabilizer Looks Like
The 3-axis Shooting Stabilizer is made up of ABS (or Acrylonitrile butadiene styrene, which makes for a tougher and more structurally strong material) along with fibreglass materials. Brushless motor holdings which have the ability to rotate from as low a degree as 9-degrees to 30-degrees is onboard. Together, this rotation will provide for a 270-degree rotation without any image distortion. Expect the new stabilization system to provide better quality and better looking slow motion videos as well. The new device can be used either in a handheld position or mounted on a tripod.
The 3-axis Shooting Stabilizer by Xiaomi measures approximately 266x53x43mm with a gross weight of around 450 grams, which makes it officially lighter than the closest competitor, the DJI Osmo Mobile. With an inbuilt 1050mAh battery, you can shoot for up to 4 hours straight. It is not known when the new device will make its way to the international market, however.