With the advent of the year 2017, we have come across a number of new smartphones from the different tech companies across the world. And as we slowly approach the middle of the year, we expect a number of new smartphones to come out from the tech companies based out of the different parts of the world. The latest news that has come out reveals that a new smartphone from Vivo has received Radio certification from China. And it is believed that the Vivo X9S Plus is going to be one of the first smartphones to hit the market with the Qualcomm Snapdragon 660 chipset.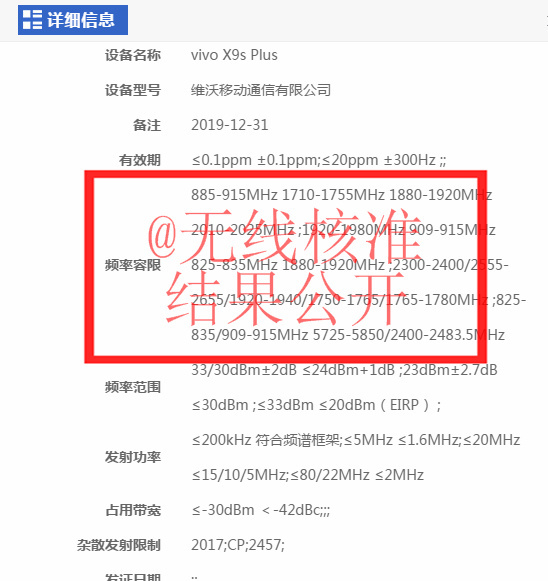 It has been not even a year that we have come across the Vivo X9 and already the X9S Plus has been noticed receiving Radio certification in China. Any certification of a smartphone reveals something or the other related to the features and specs of the device. There is no exception this time around as well. The Radio certification of the Vivo X9S Plus has revealed that the smartphone is going to come with the Qualcomm Snapdragon 660 chipset under the hood. The SD660 processor from Qualcomm is yet to be announced and it comes integrated with an octa-core Kyro CPU. Other than that, Vivo X9S Plus will hit the market with the Adreno 512 GPU, dual-channel LPDDR4X memory, and UFS 2.1 storage facilities. Also, the upcoming smartphone from Vivo is going to feature X10 LTE connectivity feature.
Other than this, very little has been revealed regarding the specs and features of the smartphone. However, the rumors are of the opinion that Vivo X9S Plus will come out on the market with a dual-lens setup in the rear camera section as well as in the front section. That seems really interesting for all the tech enthusiasts and the consumers as well who have been planning to get hold of a new smartphone.
However, it is not yet known when the smartphone is going to hit the market. It is believed that the device is going to be available soon and an official announcement is going to be made soon.