In an unprecedented move by Flipkart and Amazon, the online shopping marketplaces are lining up big sales in May. What is surprising about the sale is that it is neither the festive season nor the year-end, so the sales have come up as a huge surprise for the consumers.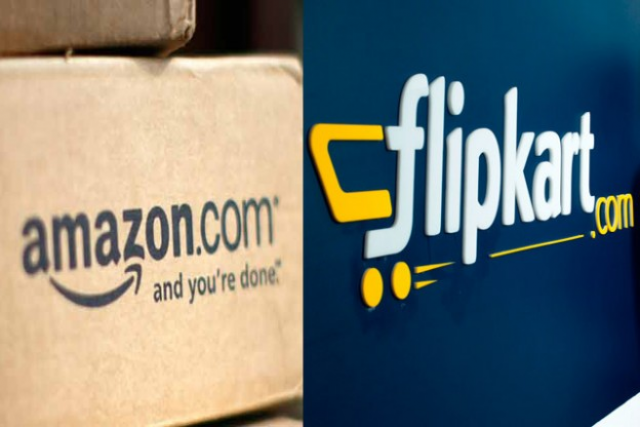 While the sale on Flipkart will be known as 'Big 10' and will take place from May 14 to May 18, the sale on Amazon will be called 'Great India Sale' and will take place from May 11 to May 14.
Flipkart has stated that the sale has been arranged to commemorate its tenth anniversary and the focus of the sale will be mainly on consumer electronics, televisions, smartphones, fashion and accessories. However, consumers should not confuse it with the 'Big Billion Day' sale.
Reportedly, Amazon's sale will see deals with 'never-seen-before-prices'. The main difference between both the companies' sale is unlike Flipkart, Amazon will provide deals across all categories for this sale.
Myntra will also hold an independent sale of their own on May 14 to May 18.
As per Deccan Chronicle, the sale has been generated in an effort to cash in on the offer to make up for the loss that both Flipkart and Amazon incurred post-demonetisation. It is being expected that there would be a three to four-fold jump in the revenues for the company during these sales.
The sale comes just three weeks after Flipkart hosted a Samsung Mobile Fest and TV days sale from April 11 to April 13, which offered numerous deals, discounts and offers on mobiles and TV sets.
Vendors of both the marketplaces have suggested that they have already stocked up to four times their usual inventory levels for the sales.
Amazon will offer discounts on OnePlus, Whirlpool, Samsung, Sony, LG, Puma, Wrangler, Fastrack, Titan, Motorola and Biba. Consumers who would opt for non-cash payment can get cash-backs too.