LG V30 is the next big thing which is expected to hit the market from the house of the South Korean smartphone developers. And there has been no lack of rumors and updates regarding the smartphone's features and specs. It is expected that the smartphone is going to be one of the better devices and the latest leak which has come out clearly hints at one of its highlighting features.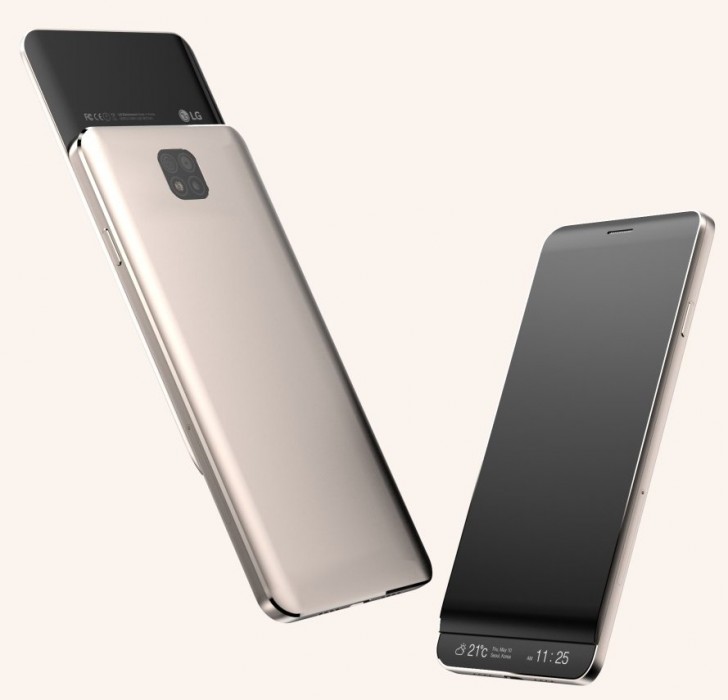 LG has always been one of the smartphone developers which always engage in experimenting with their devices. And the secondary display is certainly going to be one such venture. The latest leaked image of the alleged LG V30 which has come out on the market reveals that the smartphone is going to have a secondary display. In fact, there is going to be a slider in the smartphone. Once you slide it up, you can come across the secondary – that is the prototype that has been suggested by the reports in GSMArena.
Weekend bonus: this is an old-ish mockup of Project Joan, a.k.a. the LG V30. Not clear if the project is still headed in this direction. [1] pic.twitter.com/k5jNJ7DyLz

— Evan Blass (@evleaks) May 27, 2017
The report has been spotted in one of the latest tweets which have been spotted by popular leakster Evan Blass. It is Blass who has suggested that LG V30 is perhaps going to hit the market with such a design amidst all the previous rumors which suggested that LG would be going for a much more conventional design in their upcoming flagship device in the V-series.
Other than these, there have been reports that LG V30 is going to hit the market with a support for the Google Daydream VR which denotes that the smartphone will have a curved LED display. Not just that, there are rumors that the smartphone is going to hit the market with the Qualcomm Snapdragon 835 chipset under the hood, unlike the LG G6 which came out with the Qualcomm Snapdragon 821.
However, there are lots of things which remain to be known about the LG V30. And it is believed that more updates are going to come in from different sources within a few days. Also, the wait for an official statement on the device is getting an eager one.