There has not been any lack of news and updates regarding the new electronic gadgets which are going to come out in the course of the ongoing year. And Samsung Galaxy Note 8 being one of the most awaited devices of the year, it would be rather impossible to think that there isn't anything on the upcoming flagship device in the Galaxy Note line-up.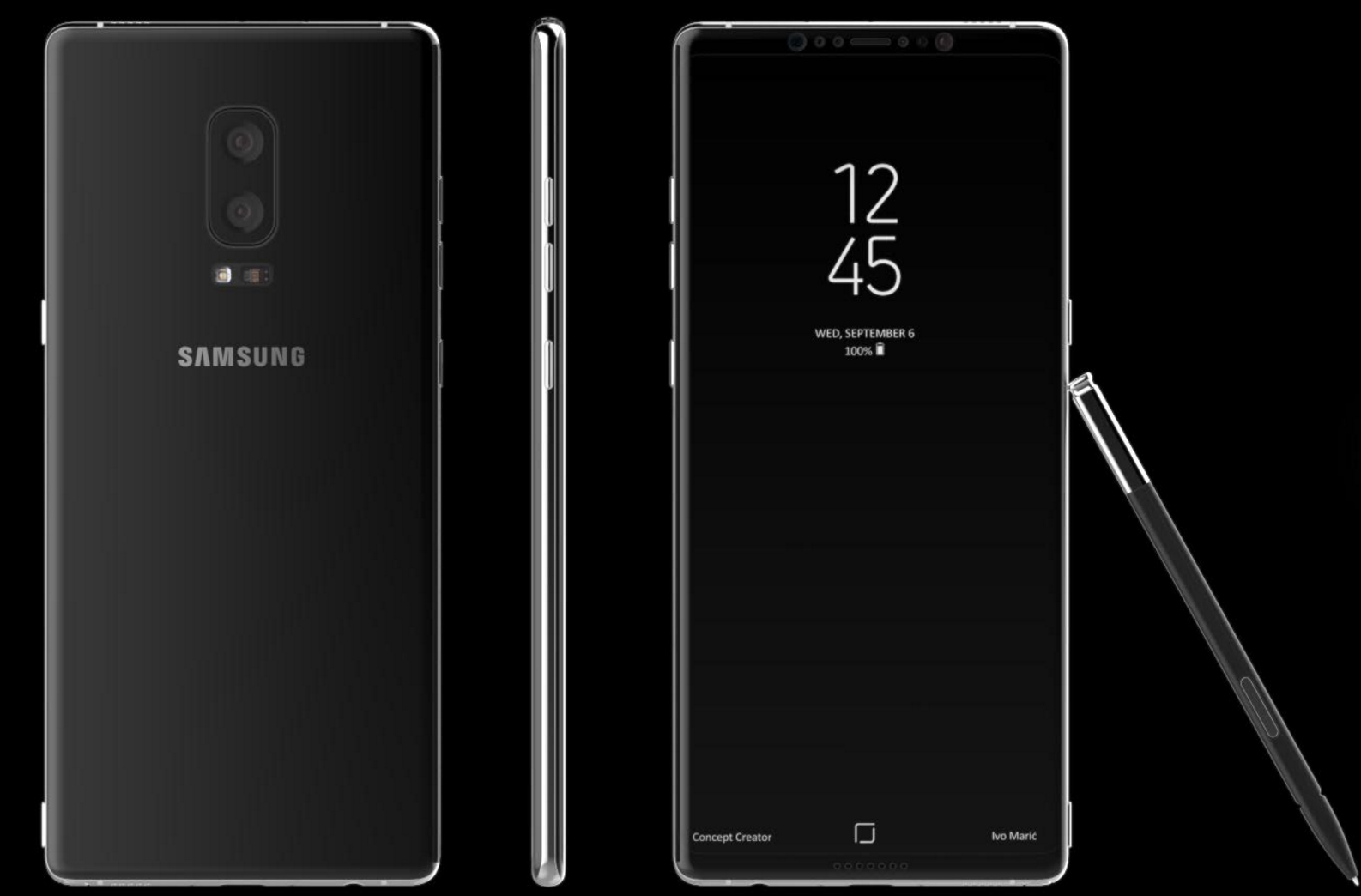 It's Concept Creator who is up to the task this time and like always they have come up with an idea of how Samsung Galaxy Note 8 is going to look like. The images which they have released have revealed that the phablet is going to come out with a much bigger screen. The display is going to be of 6.3 inches which is 0.6 inches bigger than its immediate predecessor. Undoubtedly, it is going to be one of the bigger selling points of the device.
It is not the screen dimension that is going to be enhanced, the display of the device is going to be upgraded as well. It has been reported that Samsung Galaxy Note 8 will come out on the market with the display which will have an aspect ratio of 18:5:9. Already we have seen LG G6 coming out with a display with an aspect ratio of 18:9. Hence, although this is nothing new, Samsung Galaxy Note 8 will certainly be one of the better devices in the market once it gets launched.
Not only that, the leaked images have also revealed that the phablet will come with a dual-lens camera on the back although there is absolutely nothing regarding what is going to be the features of the front camera. However, it is believed that the phablet is certainly going to be one of the better devices from Samsung. And eyes will certainly be on the developments surrounding the device in the coming days.