The OnePlus 5 has been one of the most rumored devices of 2017, and quite rightly so. The upcoming follow-up to last year's OnePlus 3T has been speculated to skip the number "4" for their next flagship launch for the numeric is considered an unlucky number among the Chinese. Now it has been confirmed by the creators that the new device will indeed be called OnePlus 5, and not OnePlus 4 as was previously thought. However, that is not the only thing that we have learned in the last couple of days.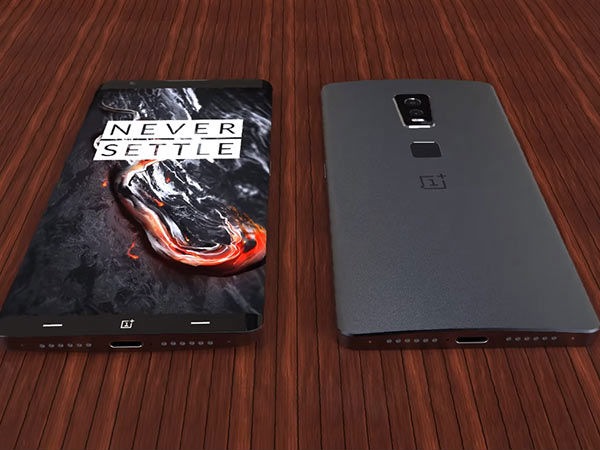 Leaks about the OnePlus 5 have been making the news for quite some time now, so even though most of the rumored features are yet to be confirmed, we do have an idea of what to expect. Thanks to the renders we have seen so far, it is already known that the handset might come with a dual-camera set up at the rear- a feature that is becoming a common thing among most high-end flagships. What's more is that official teasers seem to hint that it might incorporate the twin set up at the front as well. But now additional details make it clear that the camera will be a big focus in the OnePlus 5.
In a recent announcement, the Chinese manufacturers have stated that they are partnering with DxO to deliver a truly unique and enhanced photography experience with the upcoming smartphone. This is what OnePlus has recently stated in a blog post: "We're happy to announce that we have teamed up with DxO to enhance your photography experience with our upcoming flagship, the OnePlus 5. DxO is perhaps most well-known for creating the defining photography benchmark, the DxOMark. They've got years of imaging experience and expertise, both for professional cameras and for smartphones."
This is a clear indication that OnePlus takes their steady advancement in the camera section very seriously and is willing to step things up to the next level. The promised new optic system might make the upcoming smartphone truly stand out amidst hordes of flagships that already have been released this year along with the ones that are still due.
Other rumors, including a recent AnTuTu listing, about the OnePlus 5 indicate that the device will pack in the Snapdragon 835 SoC along with an Adreno 540 GPU. There are rumors that state that the new flagship might come with an 8GB RAM, but that seems unlikely if we are to go by the above listing. On the internal storage front, the device will come with 64GB of base internal storage that will be expandable up to 128GB.
The OnePlus 5 is expected to come out sometime in June this year, but this is yet to be corroborated by the company.