As the usage of the smartphones has increased exponentially over the last five years, the battery life of a handset has become the most important aspect of a modern day smartphone. And giving the utmost priority in this segment, Oukitel released the K10000 smartphone in 2015 with a whopping 10000 mAh battery juice. Now, after two years, the Chinese smartphone making brand is all ready to launch the next iteration of this coveted smartphone, the K10000 Pro in the coming June.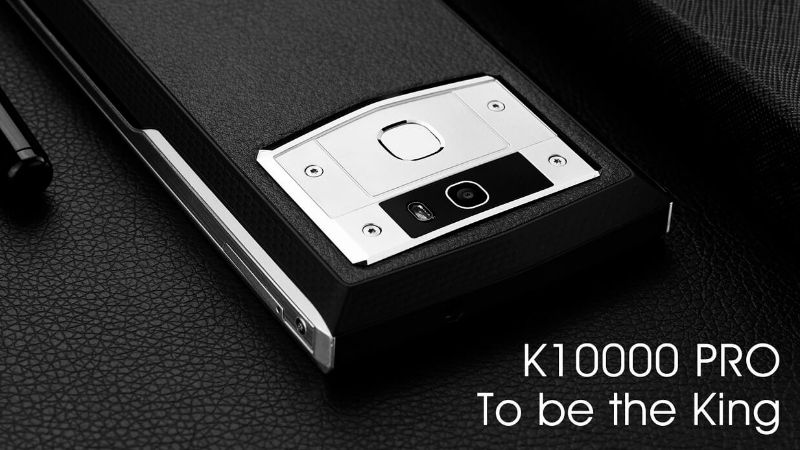 Oukitel is going to keep the battery capacity unchanged in the upcoming Pro variant, but the smartphone will come with a 12V/2A flash charger which will fully charge the handset in just three hours. As per various reports, the Oukitel K10000 Pro is expected to flaunt a 5.5-inch Full HD display with the pixel resolution of 1080×1920 pixels and would come with the Corning Gorilla Glass Protection. It is noteworthy that the basic model does not sport HD display, neither offers the Corning Gorilla Glass Protection.
Under the hood, the Oukitel K10000 Pro is going to be powered by a 1.5 GHz octa-core MediaTek MT6750T chipset. While the earlier iteration comes with a 1 GHz quad-core MediaTek MT6735 processor. The memory of the upcoming smartphone is also getting a massive upgradation. While the Oukitel K10000 features 2 GB of RAM and 16 GB of internal storage, the forthcoming Oukitel K10000 Pro will offer the users 3GB of RAM and 32 GB of internal memory.
The other major specifications of the Oukitel K10000 Pro, such as the optics, connectivity and the sensor options is still unknown to us. Just like the predecessor, the upcoming K10000 Pro will also run on the Android operating system, although the version is yet to be announced (hopefully it won't come with the Jellybean like its predecessor). The Oukitel K10000 Pro is expected to sport fabric design at the rear with metal edges and is going to boast a fingerprint scanner too. The forthcoming handset will only 292.5 grams, almost 27.5 grams lighter than existing the K10000.