OnePlus seems to be the busiest smartphone developer at this moment and the courtesy should go to its upcoming flagship smartphone which is expected to come out within a few months. There has been no lack of news and updates regarding the features and the release date of the smartphone and the latest one that has surfaced reveals a lot about the design of the upcoming flagship smartphone.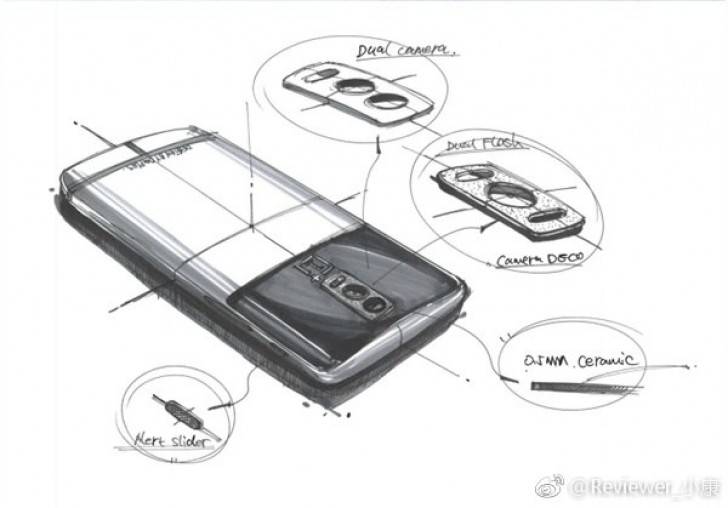 The sketches which have come up have once made it clear that the device will have a dual-lens setup in both the front camera as well as the back camera. It has been rumored for a long while that OnePlus 5 will come out on the market with the dual-lens setup on the back at least. So the sketches do bear clear resemblance with the proposed features of the smartphone. The sketches have also shown that he smartphone will have dual-flash below the rear camera as well which will undoubtedly make the smartphone one of the better ones. The window which is made out of ceramic also provides the smartphone with the opportunity to receive signals from outside alongside providing better durability than other cameras.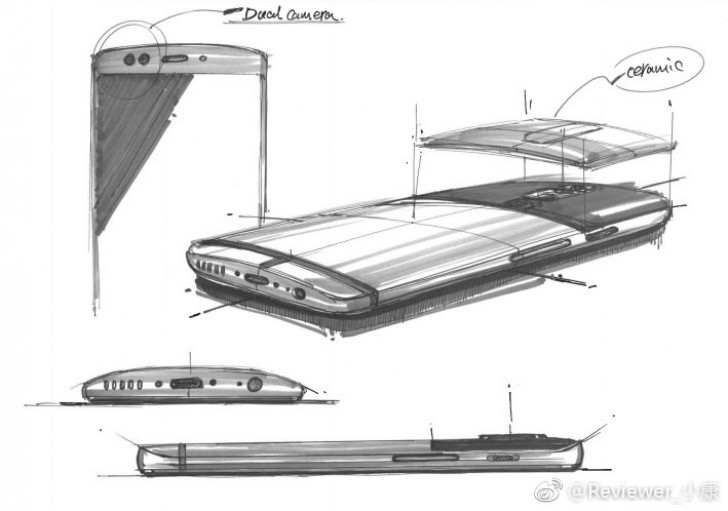 The ceramic cover can also be noted in the sketch on the back of the handset as well. What that does is enhance the protection of the smartphone from external damages. Along with that, the portrayal of the OnePlus 5 has come up with the information that the camera setup on the back of the device will be a protruding one. However, it is very unlikely that a smartphone of such stature will leave such a protrusion when the smartphone actually hits the market. So there might be a change eventually in that part.
The pictures have also shown that the bottom edge of the smartphone will have the USB Type-C port alongside the microphone for making calls and a loudspeaker. The top edge of the device bears a dedicated spot for the 3.5 mm headphone jack hence hinting that OnePlus is going to follow the conventional method of developing the smartphone.
However, there is still time before the smartphone gets launched. So there are few things about the smartphone which might eventually change. But the changes are going to be minute ones and the sketches seem to provide the users with a clear hint of how OnePlus 5 will shape up.