Acer seems to be trying to break into the burgeoning smartwatch market. The latest Acer Leap Ware Smartwatch is one of the most fundamentally strong smartwatches. We first noticed the new watch when it breezed through the FCC. The model had the number L05, which suggests that it is about to get the US release imminently.
The new smartwatch was announced by Acer sometime in April of this year and at the time, we had anticipated that the new Acer Leap Ware would become available in July. Now that the smartwatch has been eased through the FCC, we believe that the original time frame will be easily adhered to. The new smartwatch has a number of new features which will make it a better deal at available prices and better deals.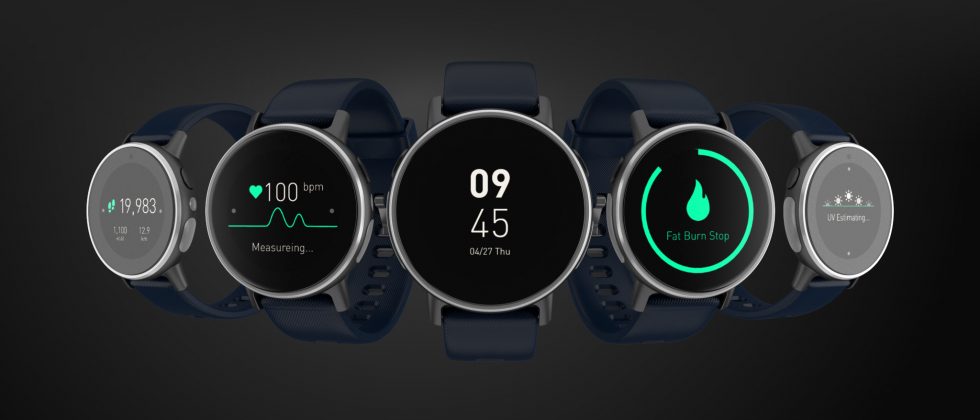 This new smartwatch is one of the hottest new ones to enter the market. It provides much greater emphasis on its health and tracking features. In a way, it is more of a fitness tracker product instead of a smartwatch. From what we understand, the new Acer Leap Ware will provide greater feedback, including timers and data about the levels of fatigue, stress, and UV exposure.
Unlike many smartwatches, we believe that the Acer Leap Ware may not actually run on Android Wear at all; instead, it will have a separate and proprietary OS, possibly. We expect that the new smartwatch will be able to blend the essence of the smartwatch and the fitness tracker as well. we also expect that it will provide notification alerts and will also have certain smartphone camera features.
Acer Leap Ware Specs and Features
The Acer Leap Ware includes a round 1.6-inch display. The heart of this Acer device is powered by a MediaTek MT2523 processor; however, we believe that advanced tracking and feedback data may well have descended from the likes of the MediaTek MT2511 bio-sensing chip. Also on the feature list is an IPX7 certification for protection against water accidents, along with Corning Gorilla Glass SR+ for better protection., and the option to customize the look of the watch via different colored straps. In terms of price, Acer had previously confirmed that the Leap Ware will be available in the US priced at $139.
Also on board is the ability to customize the watch's looks by different colored straps. We expect that the new Acer Leap Ware will come for around $139.