ASUS has managed to become one of the most popular smartphone manufacturing brands across the world. And of late the device from ASUS which is in the news is the ASUS Zenfone AR. The smartphone has been launched quite a few days back, during the Consumers Electronic Show 2017 (CES) to be precise, but the fans are yet to come across the device on the market.
But the latest news which has come out certainly makes things look much better as it promises that the ASUS Zenfone AR is going to finally come out on the market. The poster which has been spotted in the report reveals that the device will be available from June 14 which makes it clear that it is not going to be too long before we can get hold of the smartphone.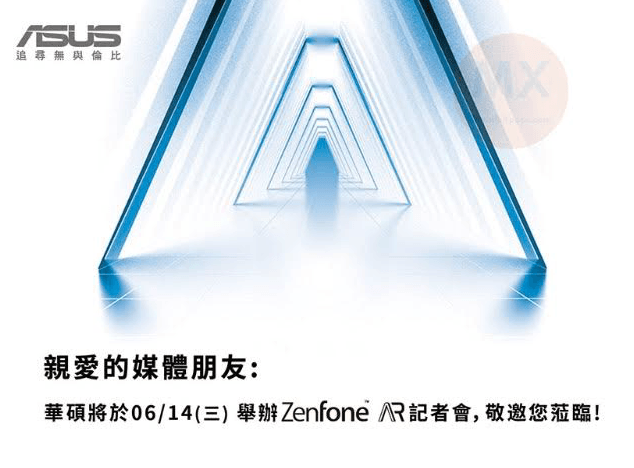 Regarding the specs and features of the smartphone, there are quite a lot of things to speak of. The ASUS Zenfone AR is tipped to become the first smartphone which will be able to support Google Tango AR alongside the Google Daydream VR. The three-camera setup on the back of the device has also been revealed before and it has been reported that it will be assisted by the 23-megapixel Sony IMX318 sensor. The camera comes paired with not just depth measuring, but motion tracking as well.
The under the hood features of the smartphone from ASUS are also expected to be pretty decent as well. In fact, it is touted to be the first smartphone in the market which will have an 8 GB RAM. Another variant of the device is expected to come with 6 GB RAM as well. And it is very likely that the 6 GB variant will be for the American residents exclusively.
Regarding the price of the ASUS Zenfone AR nothing much has been revealed and we will have to wait until June 14 to get an idea on that. However, there are reports that the device will be coming with a price tag of $799. And for the official statement, you need to wait a bit longer.