This year's E3 event went way better than we had expected it to be. While a number of promising new titles were revealed, it was even more exciting to see some of the games that have been missing in action for a while from the public eye. One such game is Crackdown 3- Microsoft's upcoming power-packed title that sets out to satiate your ample need for destruction.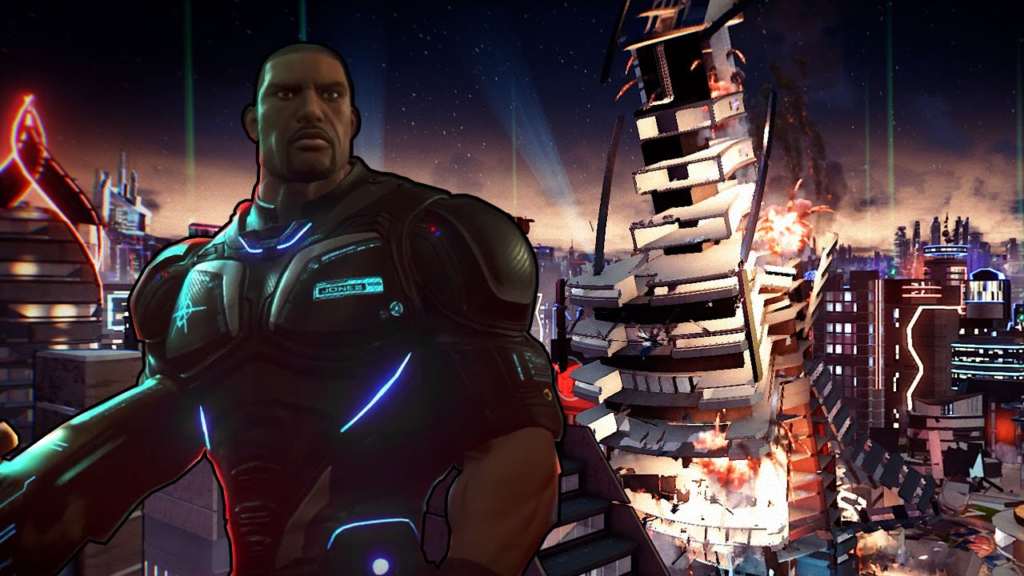 When Crackdown 3 was first revealed back in 2014, it had promised large-scale cloud computing-based gameplay. This fact alone, along with the fully destructible environments that the creators had promised, was enough to drive fans and newbies alike to a frenzy. And while the wait to get a good look at it has been a long one, it has been worthwhile.
Those lucky few who have got significant hands-on time with the game has been raving about Crackdown 3's massively impressive gameplay. Notably, Jez Corden of Windows Central gives some great insight into the game. He points out that the developers have not revealed a lot about the game's main story, but that was no reason to mar his experiences. All that we know at this point is that the new game will be set in the island of New Providence which has come under the threat of a fierce mafia gang, disrupting the city from its core. The player will assume the part of an elite Agent who has to get rid of the threat.
Corden also talks about the magnitude of the world and the difficulties in finishing the game in under three hours (the developers had previously said their "inhuman" QA guys had managed to do just that). The world itself is huge- roughly two and a half times bigger than that of the original Crackdown. "Unlike similar games with an open-world format, Crackdown 3 doesn't gate the player behind quest requirements, boss unlocks, or anything like that," Corden writes. But while some may think that it could affect interest, Crackdown 3's progression system adds a whole layer of complexity.
As it happens, Skills for Kills is a reward system in Crackdown 3 that powers up the player as they progress. The effects of the power ups are insane, and as you gain more and more of that, word of your immense antics will start to cause ripples across the city and attract the attention of the bosses. The AI is very responsive, and you will face attacks at any point of time. Defending yourself and getting to the kingpin at the same time is bound to be a difficult task. You can read more about Corden's experiences here.
Crackdown 3 is all set for release alongside the Xbox One X on November 7, 2017. It will be playable on the Windows PC, Xbox One, and Xbox One X.