The original Google Pixel was rolled out last year and the smartphone was mostly well received by its buyers. And now the users are impatiently waiting for the Google Pixel 2 to hit the tech world. There are several rumors which are at rife regarding the forthcoming smartphone and now it seems that a new leaked image has become the present topic of discussion.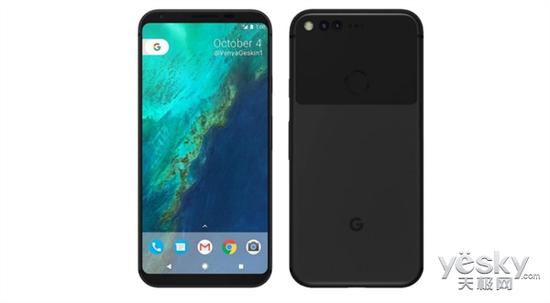 The leaked image of the Google Pixel 2 indicates that the smartphone would end up sporting a bezel-less display. These days most of the tech developers are planning on making the smartphones bezel free so that the outlook of the devices look quite striking.
The back cover of the phone, on the other hand, sports a matte as well as a glass finish outlook. and as far as the camera of the Google Pixel 2 is concerned, it seems that the device will get equipped with a setup of dual rear camera sensors. It has been said that the smartphone could feature a rear camera of 16MP while the front facing camera might be of 8MP.
There are several other speculations which have got associated with the Google Pixel 2. The phone has probabilities of featuring the Quad HD display of 5.5 inches. However, right now we cannot be sure of the price of Google Pixel 2 but it is surely going to be little pocket pinching.
The buyers would not mind spending so much if the features of the smartphone turned out to be first-rate. And by going by the great reviews of the original Google Pixel, it seems that the developers this time would do their utmost to make the smartphone a premium.
Nevertheless, the release date of Google Pixel 2 has not been officially declared yet, but we expect the smartphone to be out soon.