Amidst all the buzz related to the event which is going on in San Jose, organized by Apple, not many eyes are currently focused on what's happening surrounding the other big names in the field. Particularly when it comes to the next-generation smartphone from Microsoft, very few are expects anything from the official sources at this moment. However, you cannot afford to keep your eyes of the rumors and the leaks which come out from the reliable sources.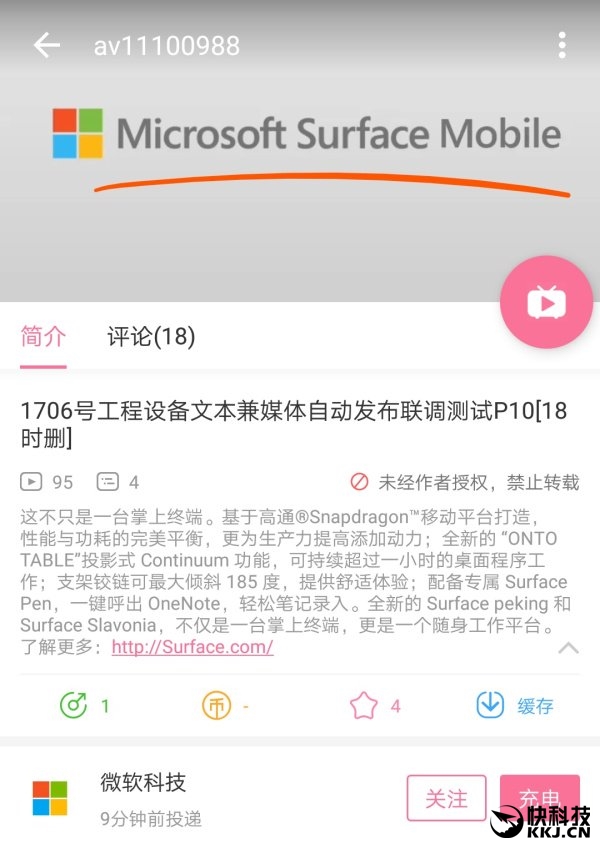 The newest smartphones from Microsoft, which is the Surface Phones, are in still in the state of development. A video which has been posted on a Chinese video sharing website Bilibili with the title "1706 Engineering Equipment" has given clear hints at what's cooking up surrounding the Microsoft Surface Phone. At this moment, the video is not available, but a screenshot from that video has been retrieved. It reveals that a couple of variants of the device – Surface Peking and Surface Slovania might be in the earlier stages of development and it won't be too long before we would get some update regarding that.
The report on Gizmochina has revealed that the handsets are going to be powered by the Qualcomm Snapdragon 835 chipset. Now there might be doubts about the truth of the news, but the fact that there are already reports regarding the partnership between Qualcomm and Microsoft somewhat validates the claim. If the Windows laptops powered by Qualcomm chipsets come out on the market, then it can be assured that it might just be a matter of time for the Surface Phone to come out with the SD-835 chipset under the hood.
Alongside this, a probable design of the device has also been spotted. It shows the presence of the 135-degree hinge which makes the smartphone foldable. There is the mention of the all new "ONTO TABLE" Project Continuum which is tipped to work for at least one hour as a desktop computer which is quite incredible.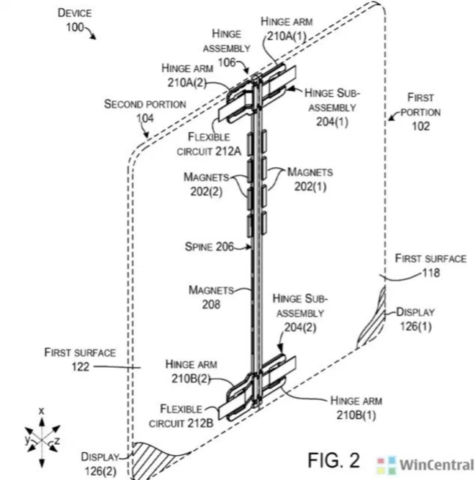 Along with that, the Surface Phone is also expected to come with the Surface Pen. The Surface Pen all this while has been an exclusive feature of the hybrid laptops from the US-based leading tech company. And if the latest news claiming the presence of the Surface Pen with the Surface Phone turns out to be true, the fans and the followers should brace for something really special.
However, it has been long that we have been receiving news and updates regarding the Microsoft Surface Phones. In fact, Microsoft CEO Satya Nadella had hinted that in the recent past. But there has not been any statement related to the launch of the device which has come up. Rather, there have been reports which claim that the new range of smartphones from Microsoft is going to be delayed for time unknown. Hence, despite the new updates coming up regarding the Microsoft Surface Phone, there are still doubts over the arrival of the device on the market.