The Chinese consumer electronic entity, Meizu has been flouring a lot these days. The upcoming Meizu Pro 7 has been in the talks for a long time and a recently leaked picture of the smartphone has now created quite a lot of buzz.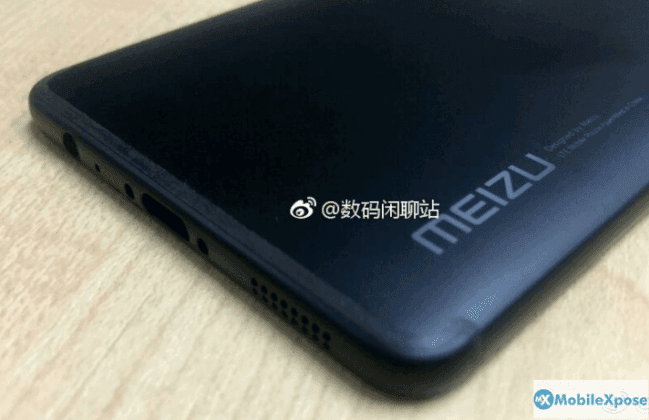 The leaked image of the device indicates an USB Type-C port which might come up with a 3.5mm audio jack. Reports started stating about the same when the Chinese social networking site called Weibo posted about the same. However, the leaked image of the Meizu Pro 7 also shows the setup of dual speakers while the color of the smartphone seems to be black.
So, does that mean that the Meizu Pro 7 will be only available in a black color variant? Nothing can be said as of now as we may get to see the smartphone coming up in some other colors as well.
A secondary display is envisioned to get equipped with the Meizu Pro 7 and people would be certainly impressed to see the feature in the smartphone. And this might be one of the best parts about the smartphone by Meizu. And if spoken about the display of the Meizu Pro 7, then the device could actually sport either a 5.2 or a 5.5-inches AMOLED screen. The display of the smartphone would sport a FULL HD resolution.
Nevertheless, the Meizu Pro 7 smartphone could get powered by the deca-core MediaTek Helio X30 chipset and on the other hand, some sources also say that the smartphone could actually come with the Exynos 8895 processor.
The internal storage of the Meizu Pro 7 is said to be equipped with an internal memory of 64GB which could either come with a 4GB or a 6GB RAM. The battery capacity of the smartphone by Meizu could be of 3000 mAh.
However, the Meizu Pro 7 is highly awaited by the users.