Introducing VastStick, a line of portable memory sticks with the highest capacity the world has ever seen.
While VastStick is the size of a typical USB drive, it can hold 4TB of storage with the ability to expand its capacity to 16TB via microSD cards. The company behind VastStick, Vast Technology International, has patented their memory stick as the first SSFAD (Solid State Flash Array Drive), an advanced memory technology that is long-lasting, easy scalable, replaceable, and expandable. Owners of VastStick will be able to save up to an incredible 800,000 images, 1500 movies, 300 4K UHDTV movies, or even back up their entire computer. To top it off, the free VastStick app lets users navigate and enjoy their content from anywhere.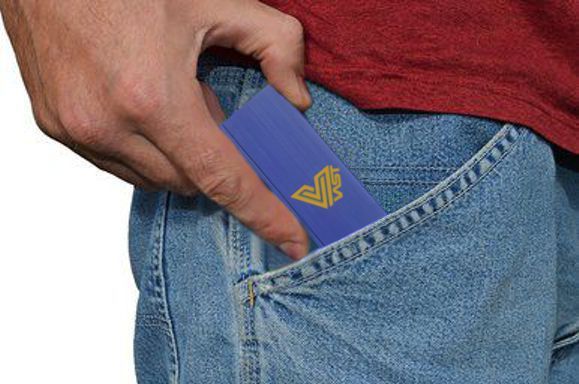 Since VastStick is much like having your very own "pocket cloud," it is the only storage device you will ever need for saving, streaming, sharing, backup, as well as restoring files and information. Currently, it has the fastest read/write speed on the market with input/output operations per second over 200,000, which surpasses even the fastest SSD's, and the features do not stop there.
VastStick also has a built-in WiFi adapter option with added security such as an AES encryption and password protection. With this, VastStick can transmit data to and from any device that user's connect to, and it acts as its own WiFi router. Users can even connect with all of their devices simultaneously over the connection. No more incompatibility issues or achingly slow data transfer. In addition, multi-platform wireless streaming also lets owners of VastStick share their content media with over 20 users at the same time.
VastStick launches today on Indiegogo. It is available in 64GB, 128GB,  64GB, 128GB, 246GB, 512GB, 1TB, 2TB and 4TB.
Get yours here:  VastStick