Nokia has been in the news and updates for quite a long while now and most of the news and updates that have come up from the house of the Finnish tech brand have revealed something or the other in relation to the upcoming flagship device. Nokia 9 has thus already gained a lot of popularity among the tech enthusiasts. And the reappearance of the device on Geekbench has spurred on further speculations.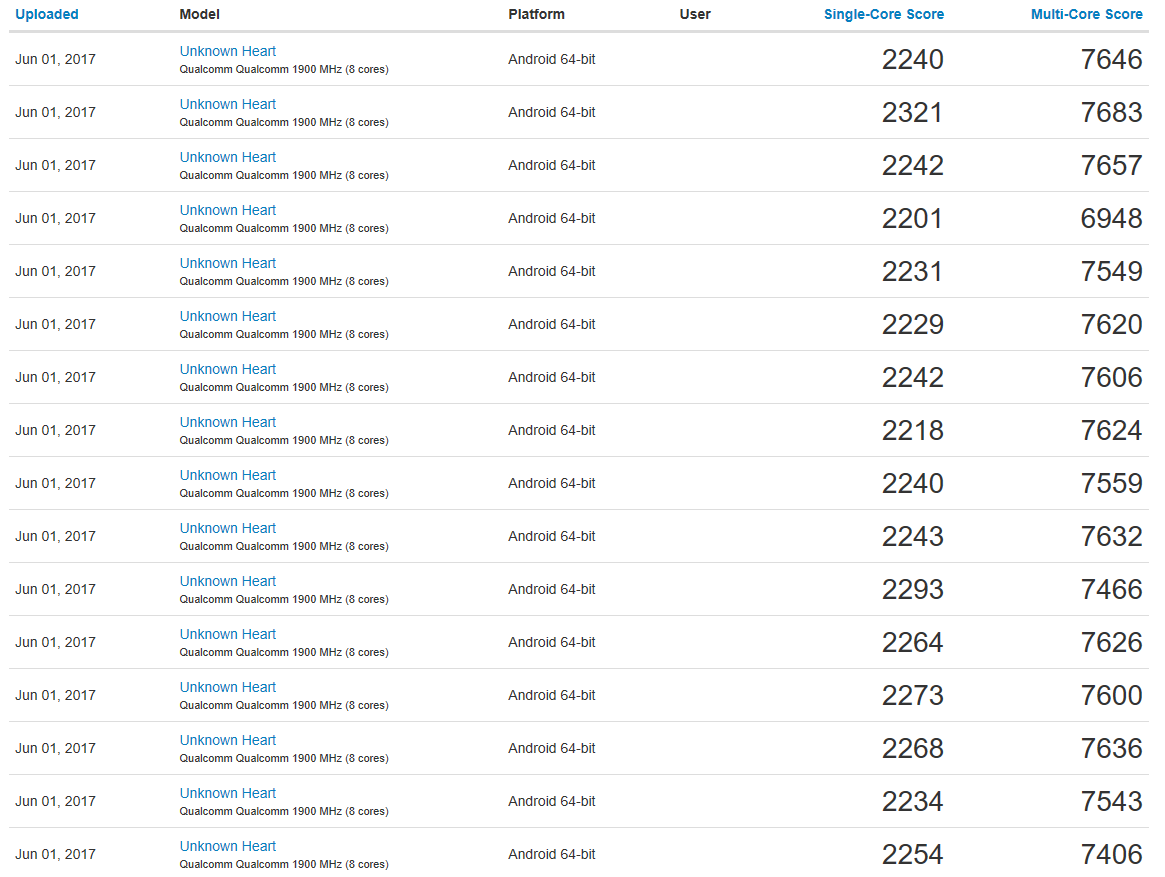 The latest listing of the upcoming flagship device from Nokia has revealed that the device is going to hit the market with different specifications. The previous listing of Nokia 9 on Geekbench revealed that the smartphone would be sporting an 8 GB RAM while the latest one has revealed that it will be of 4 GB. That is pretty contradictory and that has really created an air of confusion among the fans, and even among the experts.
The smartphone that has been spotted on Geekbench comes with the name "Unknown Heart". Owing to the previous images of the Nokia 9 which had come out earlier it can be concluded that the smartphone is going to be the Nokia 9. But what remains to be seen is the fact that the newly listed smartphone is going to be a variant of the previous one. This is because most of the other specs of the smartphone have been pretty similar. The report states that the smartphone will run on the Qualcomm Snapdragon 835 chipset under the hood. The previous one had also stated that which somewhat hints at the possibility of the newly listed one to be a variant of the previous one.
To get an idea on this, we need to wait for the official statement to come out. And that will surely clear the air of confusion which has developed surrounding the Nokia 9. And if you want to get all the latest updates regarding the device, keep coming back to this thread as we promise to report all the latest developments regarding the Nokia 9