Nokia 9 has been one of the most talked about smartphone over last few weeks, and that is quite natural. Over the past few weeks, we have seen Nokia 9 appearing online on a number of occasions. And lately, it has been spotted on FCC which somewhat confirms the fact that the upcoming device from Nokia is going to be launched very shortly.
The FCC certification generally does not reveal too much of information regarding the concerned smartphone. And there isn't any exception on this occasion as well. But there are few things which have been revealed regarding the upcoming handset from the Finnish smartphone developer.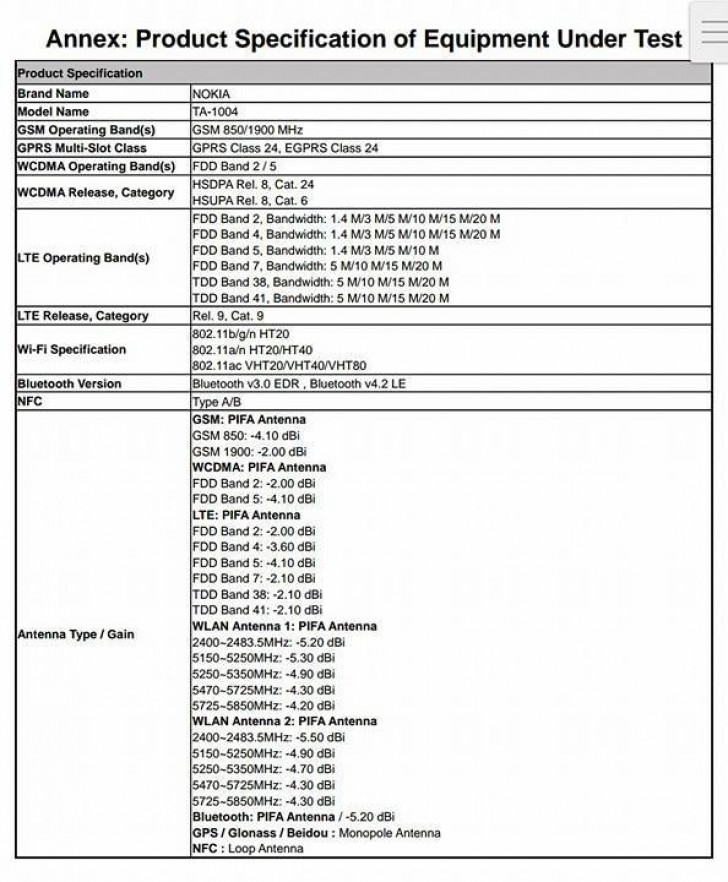 The FCC certification has come up with the information that Nokia 9 will come with connectivity features like NFC. Bluetooth 4.2 is going to be a part of the device as well when it gets launched. Along with that this listing of the device has come up with the information that the device will be available on the market in different models supporting both CDMA and GSM. Also, the fact that the smartphone has received FCC certification indicates that Nokia 9 will target the US market as well which sounds pretty beneficial for the Finnish smartphone developers.
But before the smartphone has been spotted on FCC, it got listed on Geekbench more than once. And courtesy to that there are quite a few details regarding the highlighting features of the device. We have repeatedly been informed that the Nokia 9 will hit the market with the Qualcomm Snapdragon 835 chipset under the hood and will have 4 GB RAM. Previously it has been stated that it will have 8 GB RAM. Hence, the chances are high that the device will have more than one variant based on the specs and features only.
Regarding the release date, nothing much has been officially stated. But the fact that it is appearing on a number of certifying websites and benchmarking websites gives clear indication that the release date of the device is not too far away. And an announcement must be on our way.