San Francisco startup BitBounce is getting ready to launch its initial coin offering for its new token, Credo, in 12 days. Credo is a brand new cryptocurrency that will solve the problem of email spam, which costs the global economy an estimated $20 billion per year. Credo's integration with BitBounce allows users to charge a fee for emails to be delivered to their inboxes from senders they don't know. In effect, Credo creates a perfectly curated inbox that consists only of emails from personal contacts and emails a users has been paid to receive. Credo's official initial coin offering (ICO) to the public is taking place on July 26th.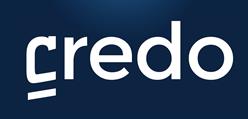 Today, Stewart Dennis, CEO of Credo, announced from San Francisco that billionaire venture capitalist Tim Draper purchased 10% of the total tokens going up for sale in the initial coin offering.

Tim Draper has already invested in two leading tokens; Credo marks his third such investment. Today, it was announced that Draper's investment in the token sale of Tezos closed at $232 million US dollars (USD), making it the largest token sale of all time.

A press release issued by BitBounce quotes Draper on his most recent investment:
"Token offerings allow entrepreneurs a new way to transform society. They are doing everything from banking the unbanked to streamlining how people transact business to helping secure people's identities. Credos solve the SPAM problem, allowing legitimate advertisers to pay to connect, while allowing people to put value on their time and attention."
The release goes on to say, "The Credo token will be used via the BitBounce email solution. BitBounce solves spam by charging a fee for emails from email addresses that are not on a whitelist. That fee can be paid for in Credo or Bitcoin. The result of this solution is that your inbox only contains emails from people you know and those emails you've been paid to receive."

BitBounce Founder, Stewart Dennis, and his Credo team are seeking to raise a maximum of $20 million in their token sale. More details on their spam solution and how they are going to use the funding is fully laid out in the Credo white paper.

We will keep you updated on the progress of Credo, but you can follow along here.