In the last few years, one smartphone brand which has definitely managed to stir the field of technology is Google. It's not that they come up with something new every now and then. But when they do, it works brilliantly. And it seems that the fans and the experts are ready to come across something like that as we have a leaked image of the Google Pixel XL 2017 and the image has revealed an absolutely out-of-the-world design.
The previous edition of the XL edition of the Pixel smartphone from Google had an incredible design. And they have seemingly managed to keep up with their trend. At least the leaked image has hinted at that. There have been changes which are visibly brought in which have enhanced the appearance of the new handset which is reportedly developed by LG.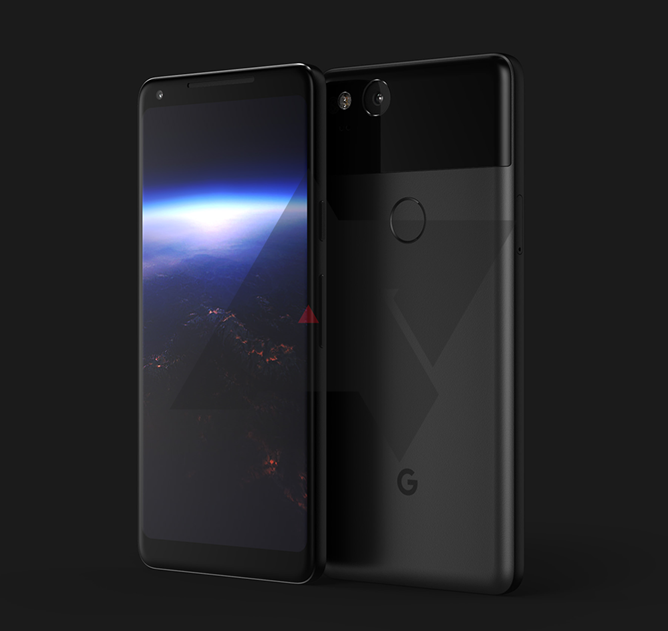 The new model of the Google Pixel XL 2017 has got a thinner glass 'window' than what it was the last time around. And that has somewhat enabled the designers to lower the position of the fingerprint scanner a bit. The fingerprint sensor is now placed below the window which is absolutely mindblowing. The position of the camera remains quite similar. Also, the edgy corners of the handset can be visible as well alongside the absence of a visible antenna band which promises that the antenna band is tactically placed.
Moving on to the front side of the camera, the first thing that comes to our mind is the bezel. It should be mentioned that the new design of the Google Pixel XL 2017 has a minimal bezel. The 6-inch AMOLED screen developed by LG is, however, the most attractive point of the handset. Also, the rounded edges of the smartphone cannot be ignored which makes it look pretty elegant. On the top, the front-facing camera can be noticed as well.
There are still lots of things which remain to be revealed regarding the Google Pixel XL 2017, particularly regarding the features. We have reports that Google will pack the Always-on display with the upcoming smartphones in the Pixel line-up. In the coming days, we can expect more news and updates to be coming our way. So keep a tab here in order to get all the latest updates related to smartphones as well as other electronic devices.