A new leaked CAD (Computer Aided Design) render of the upcoming LG V30 indicates that LG may finally have ditched the secondary OLED display. This was one of the most distinctive features of the preceding LG V10 and the LG v20. Also, the latest report indicates that the device has dual rear cameras which are arranged horizontally.
The leaks were first reported by popular and often reliable leakster @OnLeaks, who also posted a video of the device you can see below. Besides, the design philosophy of the LG V30 is remarkably similar to the LG G6, which is another of LG's flagship devices. The device appears to have a 6-inch screen with 18:9 FullVision display. This source also confirms that the new LG V30 will have stunning features which will make it a worthy flagship competitor to the Samsung Galaxy S8 and the Apple iPhone 8.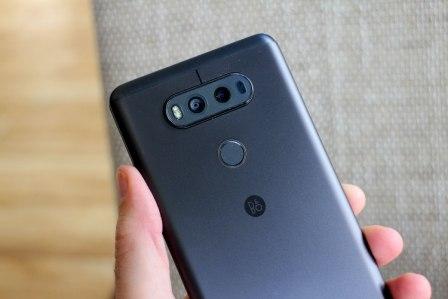 The video also shows certain other features: the battery will be non-removable while the 3.5mm headphone jack has been retained, the latter feature indicating that the Korean giant has decided to swim against the tide. Many smartphone giants have ditched the headphone jacks this year.
The LG V30 will have two wide angle lens in the dual rear camera setup instead of the dual telephoto lens, which will make the new smartphone extraordinarily agile at taking photos. Wide angle lenses also guarantee that the users can take high-quality photos in low light conditions. Besides, we could figure out from the video that the volume rockers are located on left, while the phone lock button is visible on the right-hand panel.
There was some confusion about the release date of the LG V30. It now seems that a release date around August 31 can be safely assumed. This will be just one day before the IFA 2017, one of the largest electronics trade fairs in the world, kicks off in Berlin.