Previously, this month, the American tech conglomerate, Motorola had already sent out invites for its launch event on July 25. Now it seems that proper invites are arriving dropping broad hints about what new is going to be offered to serious tech gurus. And it appears that Motorola is finally about to unveil its Moto Z2 Force, indicating that the smartphone may be announced at the launch event on July 25.
As per reports by Android Central, the company's tagline "Get ready to shatter your expectations" is displaying broken glass flints alongside two shattered screens in the teaser. Apparently, it's a crystal clear reference to the upcoming Moto Z2 Force handset anticipated to sport a ShatterShield Display with a shatter-proofing technology, like its predecessor. With the inclusion of ShatterShield display, the screen becomes tougher to crack or shatter even if it is dropped.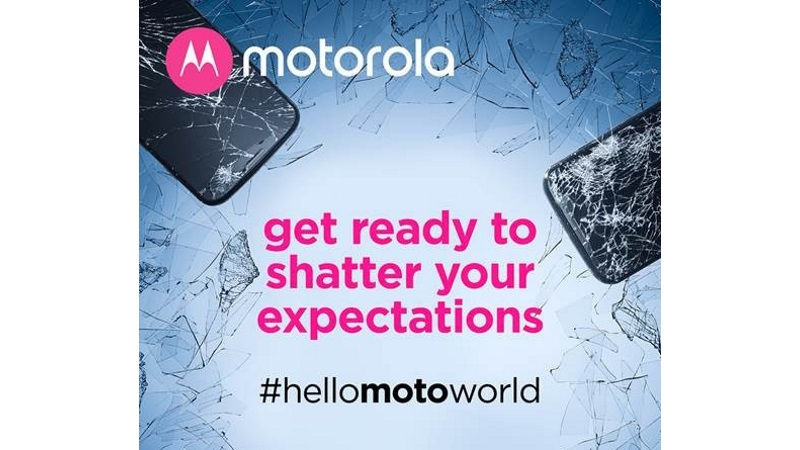 Previously, Moto Z2 Force was spotted AnTuTu, reporting that the device would be powered by the latest Snapdragon 835 SoC alongside Adreno 540 GPU. The beast will come with 6GB of RAM coupled with 128GB of internal storage. In terms of screen resolution, the new Moto Z2 Force is anticipated to sport QHD (1440×2560 pixels) display. Reportedly, the handset will run Android 7.1 Nougat. With the imaging aspects, there will be 12-megapixel rear camera along with a selfie shooter of 5-megapixel in front.
But keep in mind that Moto Z2 Force is not the only device which is envisioned to be witnessed on the launch date. Furthermore, the American tech giant is also working on other handsets including the Moto X and Moto Z2. While talking about Moto Z2, it will be powered by Qualcomm Octa-core Snapdragon 835 SoC sporting  5.5-inch QHD AMOLED screen size. The device will be available in three color variants- Gray, Silver, and Black. In terms of optics, tech enthusiasts might expect a dual-lens camera in the Moto Z2. So folks, if you are in the queue for buying a new phone, waiting a couple of weeks would be worth it, as the tech world will receive high-end Motorola beasts shortly.