Nokia 8: We already know that the much-anticipated Nokia 8 could be arriving globally on July 31. Before that, however, a new render of the latest Nokia device has been spotted online, this time in silver color. Renowned leakster Evan Blass posted the picture on his Twitter account. Apart from the color, there does not appear to be much difference between the blue colored render of the device, which was posted earlier, and this one.
The new Nokia 8 will be manufactured by HMD Global, a Finnish company which has the rights to the Nokia brand-name. While we do not know at the moment if the Nokia 8 will arrive in more color options besides silver and blue, we do know that other color options like gold/copper and gold/blue may also be expected.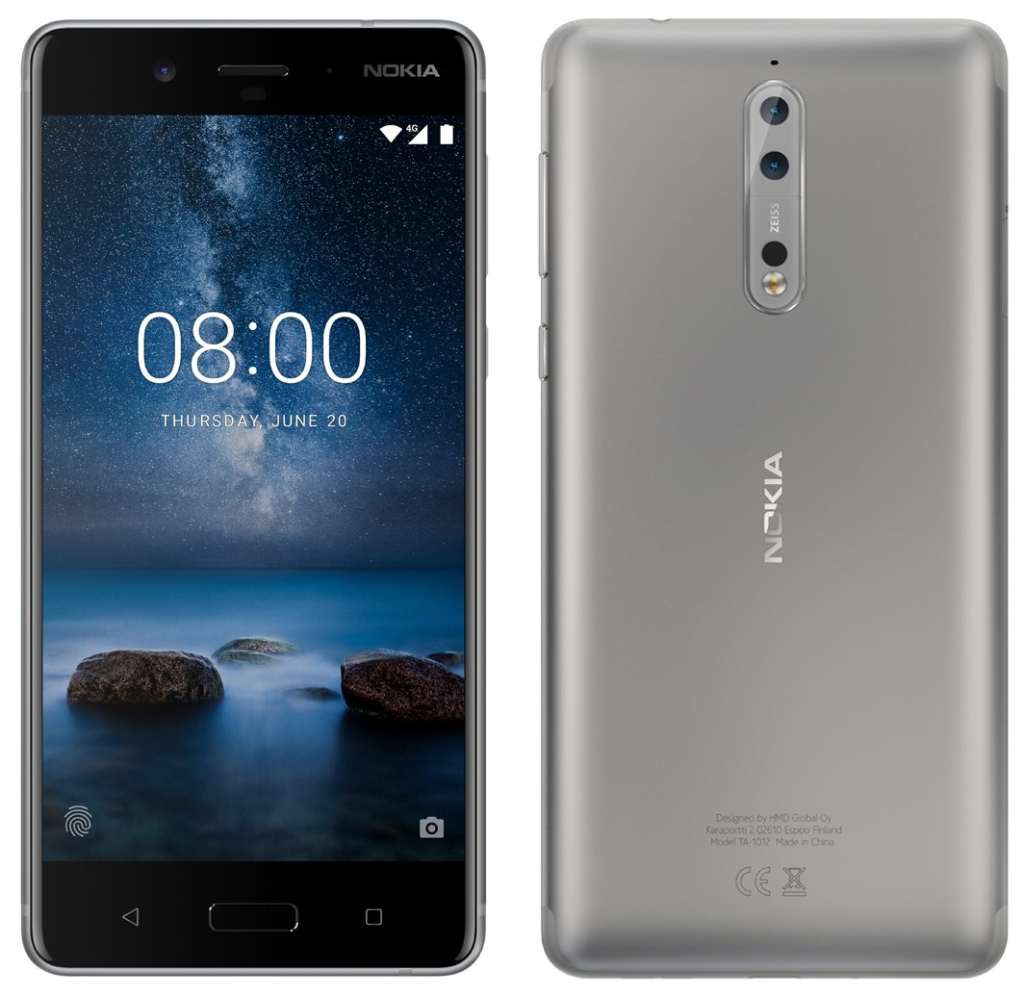 The tweet by Evan Blass also showed off the rear cameras of the device carrying the Zeiss name, confirming what we had reported earlier; that the new device would have optics by Carl Zeiss. HMD Global and Carl Zeiss had recently partnered to have the Zeiss lens on the device. The Nokia 8 has a dual camera setup on its rear, with two lenses of 13MP resolution each. The cameras have been positioned vertically.
Also noticeable on the new device are the bezels, which are very pronounced. Modern devices of comparable specs and features have already got rid of the bezels. Although it was previously speculated that the device would launch with minimal bezels, it now seems that they have been retained.
On the specs front, the new Nokia 8 is said to come with a 5.3-inch QHD display. It will have a superb 1440p resolution, an Octa-core Snapdragon 835 processor, which is the latest and the most powerful Snapdragon processor currently available. Variants include those with 4GB and 6GB RAM with Android 7.1.1 Nougat running right out of the box.