This week,  a startup named Piware launched an Indiegogo Campaign for Pi Case.  It's the first smart battery case for your iPhone that doubles its battery life but what makes this case stand out against all the other battery cases is that it can double as a universal TV remote, allows you to use your old 3.5mm audio-jack headphones, and even can control other smart home devices.
For the first time, Pi Case users can unlock the full potential of their iPhone. Pi Case has an integrated AI battery that knows exactly when your battery is low and will charge automatically at twice the normal charging speed.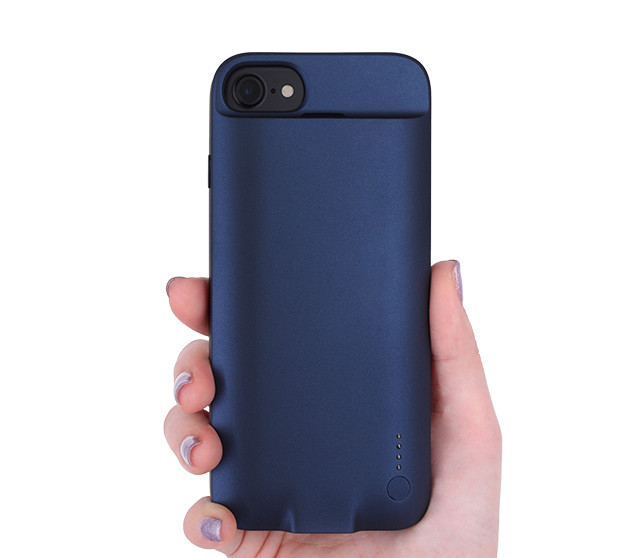 Pi Case is the first iPhone battery case that doesn't require you to hit the back button to see how much battery capacity is left.  Pi Case owners can simply flip their iPhone over to trigger an accelerator, that will then lights up the LED indicator.
Did you ever think you could control your TV with your iPhone?  With Pi Case you can take a photograph of your current TV or smart home device remote and then you can use universal remote feature.
Pi Case's has a smart pairing image recognition algorithm works in the cloud to identify the model of remote. The "Quick Button" located on the base of Pi Case, users can easily control up to 3 of their most used devices in seconds.
 The Pi Case comes with many features:
Auto artificial intelligence charge
3.5mm headphone jack
High-Quality AAC music, amplified by CSR audio chip for seamless, robust connections. Powers downs when not in use to save battery
 Universal Remote that pairs with over 200,000 models of televisions, air conditioners, audio/video, and other devices made by brands such as Samsung, Sony, and Philips.
Pi Case is available for $59 plus shipping, with cases expected to ship September 2017.
You can pre-order your Pi Case here