A few days after we reported that Sharp was working on a new smartphone, model FS8016, reports have emerged which suggest that the Japanese multinational conglomerate is incorporating vertical dual cameras in the device. An image has popped up which shows this camera feature on the rear as well as a lot of color options. These colors indicate that Sharp may be looking to recreate the magic of the  Sharp Aquos 200SH, which was launched in 2012 and had as many as 25 different color options.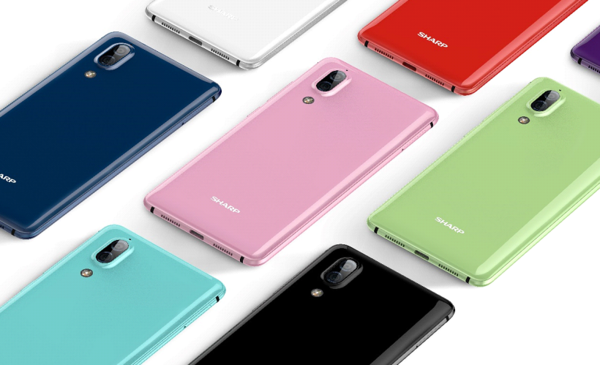 The design of the vertical dual rear cameras is somewhat similar to the images of the upcoming Apple iPhone 8. The dual rear camera system is seen on the top left corner of the rear panel. Below it is the LED flash. We do not see any hint of the fingerprint scanner on the rear panel, which might indicate that it will probably find a place on the front side of the smartphone.
On the bottom of the phone are two speaker grilles. Between them is a USB Type-C port. This will be a good idea as the USB Type-C has a 24-pin USB connector system which helps in data and energy. It is expected that on July 17, Sharp will launch two new smartphones, the Sharp FS8016, and the FS8010. Both the smartphones will carry 12-megapixel rear cameras which indicate that the smartphone you see in the picture is the Sharp FS8016. The device will also carry an 8-megapixel front snapper for superior selfies and video calling.
Both the Sharp FS8016 and the FS8010 will have a 5.5-inch full-screen HD display and will have a great screen resolution of 2048×1080 pixels. An aspect ratio of 1.9:1 is also expected, which will mean that widescreen movies will play well on the devices. Lastly, with the powerful and energy efficient Snapdragon 660 chipset, we expect that the Sharp FS8016 will be a great device to own. The colors look good as well.