It has been not too long that we have come across the new smartphone in the Redmi Note series. In fact, the leaks made it evident that the launch of the new Xiaomi Redmi Note 5 is just a matter of time. And now we have another update which states that Xiaomi Redmi Note 5A is also waiting in the pipeline to be launched soon.
The leaked images of the handset have revealed that the boxes for the Redmi Note 5A are already in production. So that clearly hints at the fact that the smartphone is under development and in the coming days we are going to get further updates regarding the device.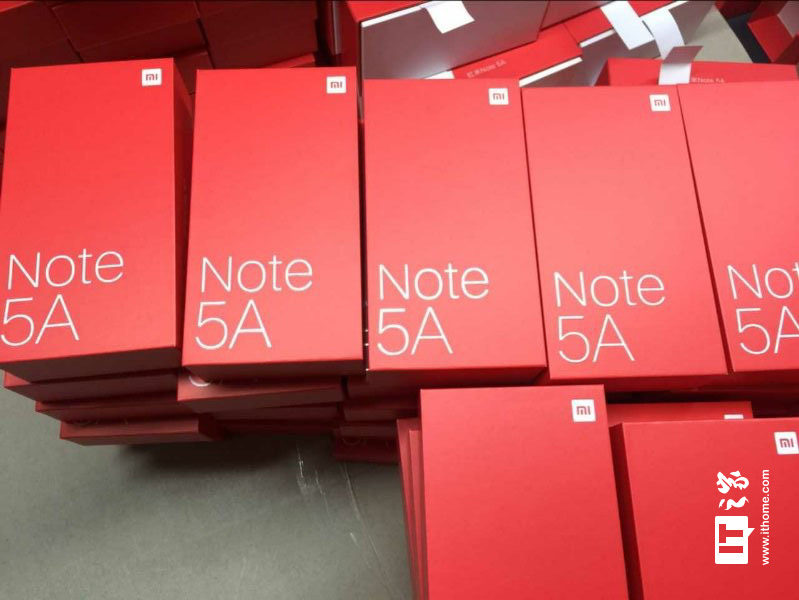 This time we have only come across the boxes which are red in color with 'Note 5A' written on the bottom left corner. The trademark brand logo of Xiaomi can be spotted on the top right corner of the box as well. But besides that nothing at all has been revealed. We haven't got any idea regarding how the smartphone might look like or what it might feature under the hood. So we need to wait for the time being.
Now there are speculations that Xiaomi Redmi Note 5A is going to be the lower-end version of the Xiaomi Redmi Note 5 which was spotted online in the past week. More than a couple of features of the device were brought to the fore. The fans have got an idea of what is the processor of the device is going to be and what might be there in the optics section. And from that, we can get an idea how the Note 5A might shape up when it eventually comes out on the market.
There are definitely more updates coming our way regarding the Xiaomi Redmi Note 5A as well as its higher-end counterpart. So stay tuned for all the latest updates from this field as we promise to bring you all the latest happenings in this sector.