Acer has launched a new gaming laptop in India. Called the Acer Nitro 5, the new gaming laptop has an astounding 16GB of RAM, which will easily enable it to handle almost all high-end games. The latest device will be sold via online partners like Flipkart while the official Acer Stores will also retail them. The price has been conservatively chosen at Rs 75,990.
Acer Nitro 5 Specs and Features
All good gaming laptops have two major elements in common: they have huge RAM capacities and they also have extremely decent graphics handling properties. In this case, the new Acer Nitro 5 has a matte black chassis finish with what is being described as a hairline touch: this gives the laptop a deluxe feel to it. The Nitro 5 has a 15.6-inch Full HD IPS display which boasts of a screen resolution of 1920 x 1080 pixels, easily making it a joy to watch.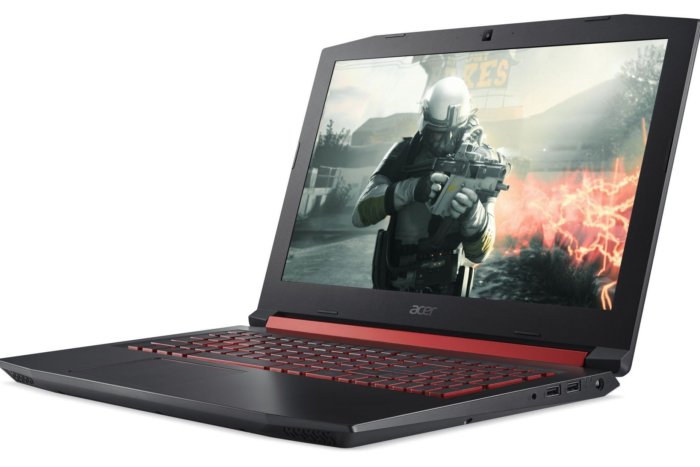 At the heart of the device is the Intel 7th generation Core i5 as well as the Core i7 processors, depending on the model you decide to buy.  Also, it will come preloaded with the excellent NVIDIA GeForce GTX 1050/1050Ti graphics card which is essential for that superior gaming experience. There is up to 16GB of DDR5 RAM available which is paired with 128GB SSD (Solid State Drive) as well as a whopping 1TB HDD for storage purposes.
The Acer Nitro 5 comes with dual fans to add to the Acer Coolboost technology for cooling the laptop. In case you are planning for a night of heavy gaming, the CoolBoost technology will be able to cool your CPU and GPU by up to 11 percent besides allowing manual control over the cooling process.
On the software front, we have the latest Windows 10 OS. Being a gaming laptop, the Acer Nitro 5 has good connectivity options: there is a gigabit Ethernet port, as well as WiFi 802.11ac 2×2 MIMO. It also has a single USB 3.1 Type-C (Gen 1) port which will add more heft to the single USB 3.0 port with power-off charging. For other purposes, you also have two USB 2.0 ports complementing an HDMI 2.0 port. This last port has 90 Hz refresh rates. Acer seems to have a winner on its hands yet again.