Blackberry has finally launched its much anticipated Blackberry KEYone in India. Priced at Rs 39,990, the device will start sales from August 8, exactly a week from now. We had earlier reported that the new KEYone device was launching in Indian shores on August 1. Besides, the new smartphone has fared remarkably well against the biggest launches of recent times, including the OnePlus 5. There is no reason why this new Blackberry device should not win over the hearts and minds of its customers.
This is the first dual-SIM Blackberry device to launch in India. Also, this will be the last smartphone to be made entirely by the iconic company. It features the iconic and the catchy QWERTY keypad as well as a beautiful display, making this a perfect set for one-handed use.
Blackberry KEYone Specs and Features (Confirmed)
The new Blackberry KEYone will be a design and performance powerhouse. The metallic frame and the rear panel with the soft textured grip will benefit the users. Of note is the fact that there is a fingerprint sensor embedded inside the space bar of the physical QWERTY keypad.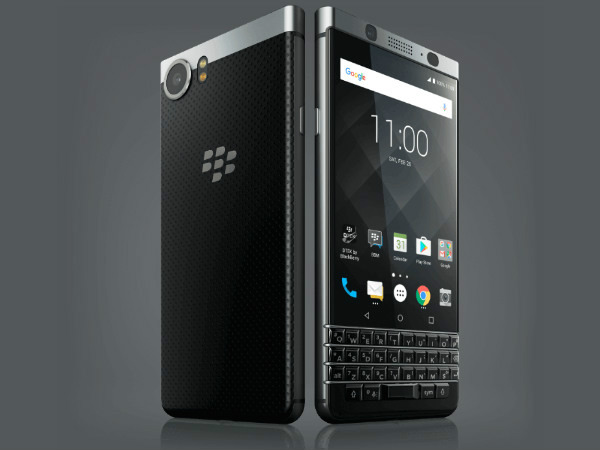 The device's keypad has some smart features as well. Each key is programmed to bring out the top used contacts or apps. In fact, the QWERTY keypad will also act as a touchpad as well. The KEYone also boasts of around 52 custom shortcuts in the keypad.
On board is a 4.5-inch FHD 1080p IPS LCD display which has a 3:2 aspect ratio besides Gorilla Glass 4 protection overlaid on top. At the heart of this device is the very powerful 2.5GHz octa-core Qualcomm Snapdragon 625 SoC. This chipset will work well in conjunction with the 3GB of RAM and the 32GB of native or internal storage. Note that although the innate storage may seem small, it can be expanded to up to 2TB thanks to a microSD card.
Ample juice will be provided thanks to the 3505mAh battery which also supports Quick Charge 3.0. The new Blackberry KEYone will run on Android 7.1.1 Nougat. Also on offer are Bluetooth 4.2, as well as a USB Type-C port and the 3.5mm audio jack, which makes it despite many competing companies ditching it.
At Rs 39,990, we believe that the new Blackberry KEYone will be a success when it starts sales in India via Amazon from August 8. Also, a new limited edition black variant could also be on its way soon.