HMD Global has already announced the much anticipated Nokia 8 smartphone officially. We have already reported Nokia 8 going live a day before which was confirmed featuring a dual camera set up and Snapdragon 835 chip. But soon after the official news of Nokia 8, HMD  Global spilled some intriguing news about the next lineup device which is none other than the Nokia 9.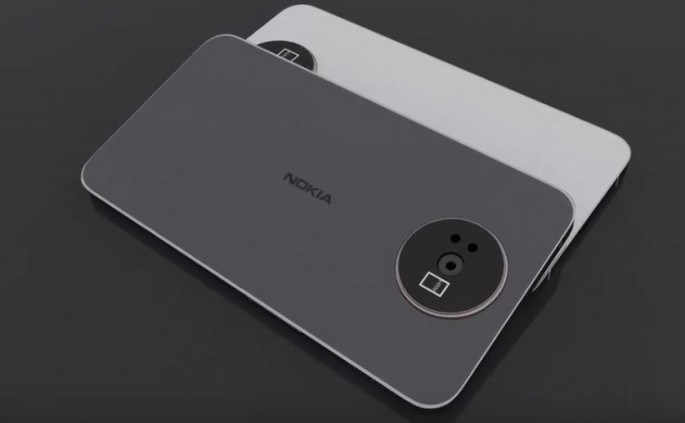 If the recent reports are to be believed, then the device is highly speculated to be Nokia 9. To go into the depths of what was claimed by the company, HMD allegedly confirmed the handset to arrive with a larger screen than Nokia 8. The last Nokia smartphone aka Nokia 8 sport a 5.3-inch IPS QHD display with a quality resolution of 2560 x 1440 pixels. So one can expect Nokia 9 to debut with even a larger display, as said by the company. Earlier when the device was re-spotted on AnTuTu, the benchmarking site listed the Nokia 9 variant with a model number TA-1052.
In the design language, with news of Nokia 9, it is expected from the device to sport a 5.5-inch OLED screen. But as per recent reports, the device may come with even a larger display of 5.7-inch size. Amidst swirling rumors, the Nokia 9 variant is expected to hit the market shelves as a premium smartphone powered by Snapdragon 835 SoC clocked at 1.9 GHz. The under-the-hood specs leaked earlier hints that the device may arrive with a RAM of 6 or even an 8 GB alongside 128 GB of ROM. As per Nokia 9 FCC certification, Bluetooth 4.2 will definitely be a part of this beast.
With Nokia 9 case leaks we have got hold of few delightful features of the smartphone. As per pricing, the device is expected to roll out with a price tag of €749, which is approximately Rs. 56,380. We expect to get more news about Nokia 9 in the coming days. So for further updates stay glued with us.