In case you are a gadget lover, in general, and an Apple aficionado in particular, you will know that today, 12 September, is the big day that we have been waiting for. For, today is the day of the Apple special event which will usher in the iPhone X, the tenth-generation iPhone, as well as the iPhone 8 and the iPhone 8 Plus. We had yesterday talked about the new devices and how much RAM they would have. Besides the new iPhones, there is also expected to be a slew of new launches tonight.
The event will take place at the new Steve Jobs theater in the Apple Park campus in Cupertino, California. The event will start at 10.30 PDT which is 10.30 PM IST. The Steve Jobs theater has been newly constructed and this is the first event which it will host.
How to Watch Apple Event Live Stream
Fortunately, even if you are not one of those lucky ones who have a pass to the show, there is hope. As with every year, this year too, you can view the event via the HTTP Live Streaming, or HLS technology. Most Apple devices, which run on the iOS, tvOS, and MacOS platforms, will be able to live stream the show. In case you are using a device which runs on any platform which is at least the iOS 7, simply launch the Safari browser; then go to Apple's September 2017 event page.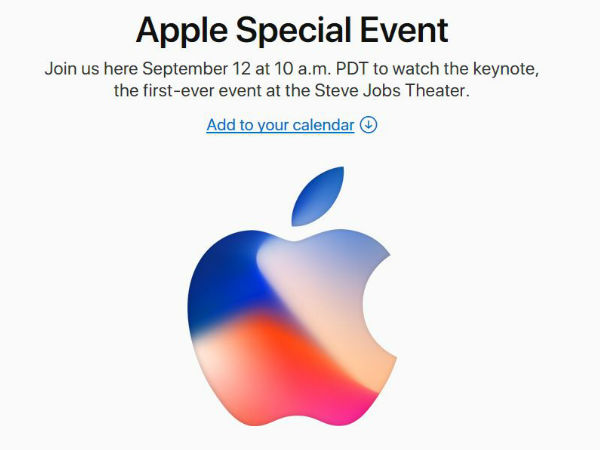 In case you own a MacBook or any computer manufactured by Apple, you must have at least Safari 6.0.5 and you must be running at least the OS X 10.8.5, simply launch the Safari browser and then visit this link. As soon as the event starts, you will start to receive the live steam feed.
In case you are using a Windows OS and a Windows device, you must be running at least the Microsoft Edge browser to watch the live stream. Visit the official live stream link here. On your Microsoft Edge browser, simply open this link and you can watch the event.
Unfortunately, those users with ChromeOS as well as other users who have the Android OS, will not be able to tune in to the service. There is no such tool which can live stream the event on the Youtube platform.
Wondering what Apple has in store this year? Gorge yourself.